iPhone 6 vs. Galaxy S5: Early Look at What to Expect
Over the past few weeks, we've begun to hear a lot of questions from friends, family and readers about next year's Samsung Galaxy S and next year's iPhone which are presumably going to be the Samsung Galaxy S5 and the iPhone 6. And while both phones remain unofficial, months away from release, we felt it appropriate to take an early look at how we expect next year's battle between the two to play out.
Last year, one of the biggest battles of the year was between the iPhone 5 and the Samsung Galaxy S3. Backed by an extensive media campaign, powerful hardware and smart software, the Galaxy S3 arguably pushed Samsung's flagship onto the same pedestal as the iPhone, something that no other Android smartphone had truly been able to do.
And so, once the iPhone 5 was released in the fall, attention soon turned toward Samsung and its rumored Samsung Galaxy S4 as consumers began to wonder whether or not they wanted to buy into Apple's new 4-inch LTE-enabled iPhone or Samsung's successor to the Samsung Galaxy S3, its most popular smartphone of all time.
In March, Samsung launched the Galaxy S4, a device that improved on the Galaxy S4 with a tweaked design, better hardware, and better software. For much of 2013, the Galaxy S4 was battling the iPhone 5. That is, until September, when Apple unveiled its iPhone 5s, a successor that packs a brand new 64-bit processor, improved camera, fingerprint reader, and more into the same design.
If it was apparent already, the cycle is beginning anew and this time, there is already a ton of excitement in the air about what's next for the Galaxy S and the iPhone. One, because the Samsung Galaxy S5 is rumored to be coming with a massive design change and two, because the iPhone 6 is rumored to be coming with a big change of its own.
Both devices are months away from arriving, but here, we take a look at what we expect from their inevitable battle, in an effort to paint a better picture for those that will be in the hunt for a new phone next year.
Release Date
For those currently in the process of trying to decide whether to wait for next year's crop of smartphone or buy something now, the most important question about these devices is the when. As in, when are they going to be hitting shelves. While we don't have specific release dates just yet, we do have history, patterns and rumors to pull from.
Currently, Samsung Galaxy S5 launch rumors point to a release sometime within the first four months of the year. Recently, we saw one rumor claim that the device would emerge in the first quarter meaning January, February or March while another pointed to late April. Neither source is particularly inspiring but given that we've continually heard that it will be coming early in the year, there probably is some truth to it.
Last year's Galaxy S3 arrived in May, this year's Galaxy S4 in April. We don't expect the Galaxy S5 to launch any later than that. So, at this point, it's safe to assume that the Galaxy S5 will be out within the first four months of the year.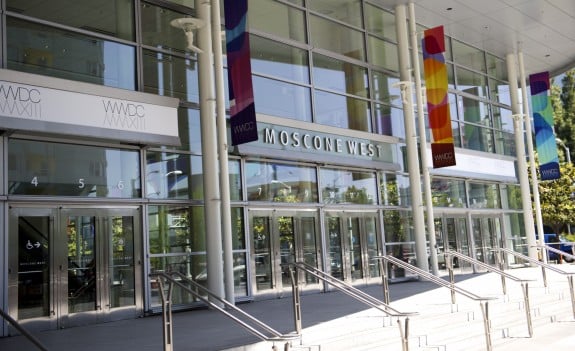 As for the iPhone 6, well, we're more than likely going to be waiting for longer than that. Apple has, in the past, replaced devices ahead of its usual yearly cycle but it has shown a reluctance to do so with the iPhone. Apple has been known to launch products in March, but it's difficult to see Apple pushing out an iPhone 6 that early, particularly when iPhone 5s shipping times didn't settle down until this month. In other words, the iPhone 5s is popular.
Instead, our gut, and iPhone 6 rumors, point to a release either in the summer or the fall. At this point, this early in the ballgame, it's hard to single out one as the favorite so the important thing is this. Expect the iPhone 6 to arrive after the Samsung Galaxy S5, either in the summer after WWDC 2014 in June or in the fall ahead of the holidays. Anything else would be a shock.
Design
Those who love smartphone design are likely intrigued by the prospects of 2014. That's because Samsung Galaxy S5 rumors point to Samsung finally releasing a metal flagship smartphone to compete with the likes of the iPhone and HTC One. It's also because Apple historically has changed its design after the release of its iPhone 'S' series.
For years, consumers have been demanding a premium Galaxy S smartphone, one that ditches the plastic for aluminum. Rumors currently point to a premium metal Galaxy S5 but also a cheaper, plastic Galaxy S5 that could borrow the Galaxy Note 3's design. Nothing is set in stone but given the amount of rumors and the demand, this year is far more likely than the last.
At the very least, Samsung will tweak the Galaxy S5 design in an effort to improve it over the Galaxy S4's. Usually, that means slimming it down, something that has already been rumored, and shedding some weight to make it more portable.
The iPhone 6 design is much harder to nail down at this point because we haven't seen enough rumors to make a case for the looks of the device. Considering Apple has always introduced a new design with its numbered iPhone models, we expect to see a difference between the iPhone 5s and the iPhone 6. Apple has focused on keeping its form factors slim, and lightweight, to increase portability. We expect the same from an iPhone 6 design. We also expect it to feature a premium build like the iPhone 5 as Apple will not go backward.
If the iPhone 6 does have a larger display, say 4.8-inches, don't expect a sharp increase in overall size. Apple will likely do what Samsung does and make the device a little bit taller, and wider, in an effort to accommodate the big display. And given Apple's new TouchID, expect it to feature a fingerprint reader like the iPhone 5s.
So, overall, we're expecting a Galaxy S5 design that is going to be on par with the iPhone 6's. And while we can't say what the overall designs will look like, we'd be shocked if they were drastically different from the form factors that we've already seen.
Display
Early Samsung Galaxy S5 rumors have suggested that the device will retain the same size screen as the Galaxy S4, meaning, 5-inches. This seems to be the sweet spot for flagship smartphones these days with the Nexus 5 mirroring that size and HTC's upcoming Galaxy S5 and iPhone 6 rival, the HTC M8, expected to have a 5-inch display as well. We expect this to occur. Samsung can't really go any bigger with its Galaxy Note series and it will want to keep enough separation between the two devices to make them both appealing.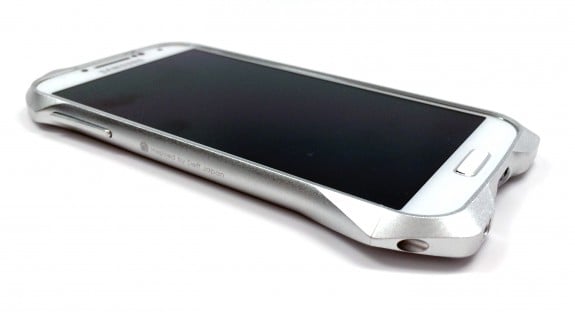 The big question is whether Samsung will produce a display that features higher resolution and more pixels-per-inch. Thanks to intel from Samsung itself, we know that the company is planning better screens for 2014. But will this new technology, that offers 2560 x 1440 resolution with 520 pixels-per-inch, come to the Galaxy S5? Hard to say at this point.
We've seen Apple stick with its Retina Display for years and do well so a massive uptick in quality on the Galaxy S5 isn't a guarantee. Don't expect the screen to be a slouch. At the very least, it will be the same as the 1080p display found on the Galaxy S4.
Sources, including The Wall Street Journal, have claimed that the iPhone 6 will finally introduce the big screen that many iPhone users have been looking for for awhile now. Rumors have centered around a 4.8-inch display though that is far from concrete and is likely just be one of several different sizes that Apple is considering.
NPD DisplaySearch, which accurately predicted the iPad 3's Retina Display, claims that Apple is working on two different display sizes including a 4.7-inch 1280×720 and a 5.7-inch 1920×1080. Respected analyst Ming Chi Kuo believes Apple is planning an iPhone 6 with a 4.5-inch to 5-inch display in 2014. Kuo accurately predicted many of the iPhone 5s features ahead of the launch.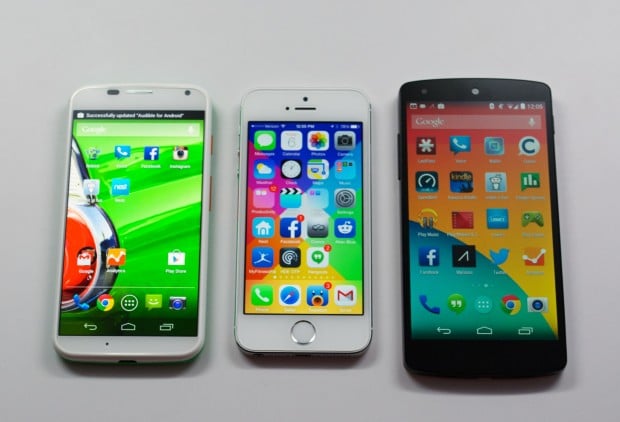 While a size hasn't been decided upon just yet, everybody is pointing to a bigger screen iPhone in 2014. And we have a hard time believing that everybody is wrong about this one. There has to be some truth to it.
So, we expect the iPhone 6's display to be bigger, and better, than the screens that came before it. It has been years since Apple unveiled the Retina Display and we have a feeling that it's going to once again set the standard for iPhone displays to come.
Specs
As we get closer to the Samsung Galaxy S5 launch, we're starting to get an idea about what else will be on board the device when it arrives. For instance, a 64-bit processor is virtually all but confirmed as is a camera upgrade to 16MP. Both of those have been rumored several times and given that Samsung typically upgrades the processor year-after-year and how fast camera technology is moving, they are to be expected.
The device is also rumored to include a 4,000 mAh battery, massive for a phone like the Galaxy S5. (Perhaps a sign that it will come with a heavily upgraded display as displays suck up a ton of juice.)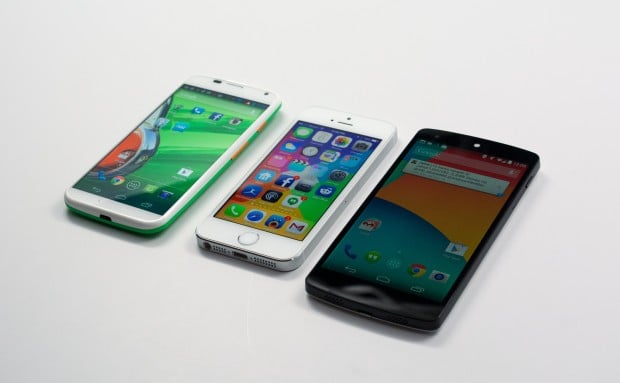 Every year, Apple delivers a new processor and a new camera on board its iPhone and we expect the iPhone 6 to be no different. It will come with a 64-bit processor, perhaps an A7X, and it will feature a better camera than the one on the iPhone 5s, perhaps one on par with the Lytro camera. It will also likely come with the same great battery life that iPhone owners have come to expect from the iPhone.
In other words, expect upgrades all around in these areas. Ultimately, these specs will perform differently than one another, for better or worse, but we're too early in the game to know which battery will perform better or which processor will deliver better performance. Instead, know that both of these phones are going to be powerful, powerful enough for most users.
Software
Rumors point to the Samsung Galaxy S5 running Google's Android 4.4 KitKat operating system. Hard to argue with that considering Samsung always puts the most recently version of Android onto its flagship models. Of course, it's not going to be running a vanilla version of the software. It will more than likely be running some version of Samsung's TouchWiz software.
The software will have hints of the software on the Galaxy Note 3 and Galaxy S4 though we expect that Samsung will not only include improvements to current features but also deliver some brand new features unique to the Galaxy S5. Samsung has put a major emphasis on productivity including multitasking and hands-free usage. Expect the Galaxy S5 to build on those two things in particular.
Apple's iPhone 6 will almost assuredly be running iOS 8, an update that we expect to build upon the foundation left behind by iOS 7. That means, tweaks to current features, the addition of new features, all while keeping a similar interface. Like Samsung, Apple loves to make things easy and automated. For example, in iOS 7, Apple introduced automatic app updates.
Both pieces of software will have similar traits and both will be powerful. So, it will ultimately be up to consumers to decide which feature-set and which interface is a better fit.
Carriers
No doubt about it, the Samsung Galaxy S5 will come to the five major carriers that the Galaxy S series always comes to, meaning, AT&T, Sprint, T-Mobile, U.S. Cellular and Verizon. We expect the same from the iPhone 6 as the iPhone 5s showed up on all five of those carriers this year. Expect all five to have the devices available straight away. We also expect regional carriers to offer both devices as well.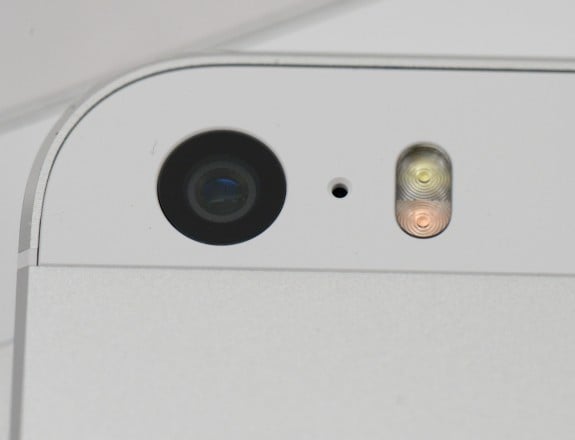 Translation, expect to have a substantial amount of choice when it comes to choosing a carrier. And choice, is a very good thing, as long as 4G LTE networks, data plans, and pricing are unequal.
Price
So far, we haven't seen any price rumors emerge for either device, not surprising considering price is usually one of the last dominoes to fall when it comes to the rumor chain. This year, we saw the iPhone 5s and the Samsung Galaxy S4 arrive for $199.99 and up, even with their powerful upgrades. That price seems to be what these companies and their carriers are comfortable with so, at the moment, there is no need to expect anything different.
Apple and Samsung are two of the best when it comes to sourcing parts for their devices and so we doubt that they are going to stray too far from these prices for the Galaxy S5 and iPhone 6. At most, we could see a $50 bump or so to offset cost, but nothing more substantial than that. Otherwise, consumers would cry foul, just like they did when AT&T originally offered the 16GB Galaxy S4 for $250, a price that was quickly dropped down to $199.99.

This article may contain affiliate links. Click here for more details.