iPhone 6 vs. Samsung Galaxy S3: Early Look at What to Expect
Later this year, the Samsung Galaxy S3 will turn two years old. And when it does, there will be plenty of people coming off contract, looking for a brand new smartphone. One of the options is almost certainly going to be a brand new iPhone, a device dubbed iPhone 6, that is rumored to be coming out later this year.
All the way back in May of 2012, Samsung announced the Galaxy S3, a device that replaced the Galaxy S2 and ultimately became the company's top selling smartphone. The device, which launched in the United States in June and July of that year, was gobbled up by consumers, many of whom signed two year contracts with their respective carriers. That was two years ago.
This year, the Samsung Galaxy S3 will turn two years old and it will likely be joined by an even newer smartphone than the Galaxy S4 that arrived in April of last year to replace it. Rumors suggest that the Galaxy S5 will be coming to replace the Galaxy S4 sometime in early 2014, something that will likely push the Galaxy S3 even further down the totem pole.
Consumers will also likely be looking at a couple of other big name phones. One of those phones is probably going to be Apple's 2014 iPhone, a device that is currently being dubbed, iPhone 6.
Some consumers will weigh the budget Galaxy S3 against this year's iPhone, whatever it is, whatever it's called. And there will be plenty of Galaxy S3 users coming off contract later this year that will likely be interested in what Apple has up its sleeves. Right now, it's still early which means that things are still murky. But that doesn't mean that we haven't heard anything nor does it mean that we can't make some educated predictions.
Here, we take an early look at how we expect the iPhone 6 to stack up with the Samsung Galaxy S3.
Release Date
The Samsung Galaxy S3 has been on shelves in some places since May of 2012. In the United States, it has been available as an option since June and July of 2012. Later this year, it will celebrate its second birthday, something that makes it a fossil in the fast moving world of smartphones. So those buying the Galaxy S3 at any point in 2014 will be looking at a phone that is at the end of its life. This is an important thing to consider because software updates don't last forever and performance tends to degrade over time.
Most people reading this aren't trying to decide between the iPhone 6 and a new Galaxy S3, but instead, are wondering about the iPhone 6 will stack up against the Galaxy S3 smartphone that they currently own. And maybe one of the biggest questions that current Galaxy S3 owners have is about when they might be able pick up an iPhone 6 to replace the Galaxy S3.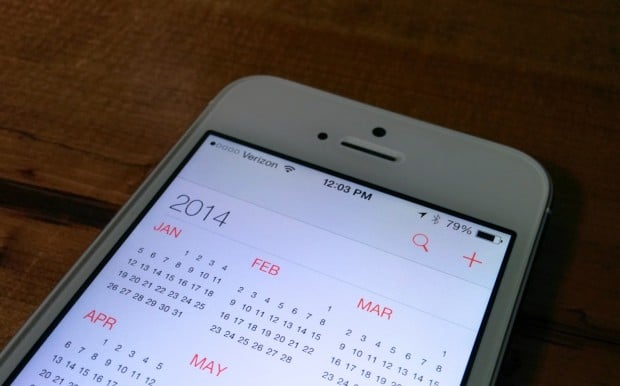 At the moment, rumors haven't pinpointed an exact iPhone 6 release date. Instead, rumors span across the entire 2014 calendar suggesting a release as late as fall, in the summer or as early as May. Given Apple's track record of using either WWDC in June or the fall as a launch pad for its new iPhone model, we expect the launch and release date for the next iPhone to fall during one of those seasons.
For many, this will be a no-brainer. But for those that aren't keeping tabs, know that a new iPhone launch isn't around the corner, it's likely a few months away at least and that means that the Galaxy S3 will have to stick around for a little while longer.
Design
When the Samsung Galaxy S3 first arrived, its design was heralded as a big change from Samsung thanks to a new, more durable polycarbonate plastic and curves that ditched the block-like form factor of the Samsung Galaxy S2. Samsung was also able to trim the design down to a mere 8.6mm thin and 133 grams light. These are still extremely solid dimensions for a smartphone, particularly one that is going on two years old.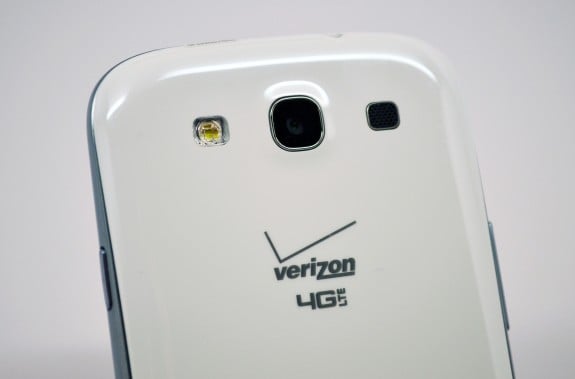 Now, just how will the Galaxy S3 design compare to the iPhone 6 design? At the moment, that's an extremely tough question to answer given that we haven't seen any design rumors leak out of Cupertino just yet. However, we're pretty sure that the next iPhone is going to come equipped with a few different variables.
The first, a slim, lightweight form factor. Apple isn't going to go back to its bulky designs. It will keep the next iPhone slim and manageable. If the iPhone 6 has a larger screen, as rumors suggest, we expect that Apple will thin out the bezels, like it did on the iPad Air in order to accommodate the extra screen real estate. We've see other companies utilize this, a prime example being the 4.7-inch Moto X which can be seen next to the 4-inch iPhone 5s below. Expect the iPhone 6 to rival the 4.8-inch Galaxy S3's dimensions and size.
We also expect a premium iPhone 6 build. Again, we can't see Apple backtracking and going back to plastic with the next iPhone. It will almost assuredly be made out of metal or something like it. The Galaxy S3 is plastic, through and through, and while it's nice plastic, we don't expect it to compare to the quality found on the iPhone 6.
Display
Back in 2012, the Samsung Galaxy S3 display was one of the best on the market. 4.8-inches, 720p resolution, a 306 pixel-per-inch count. While it still will suit those that don't watch a lot of content on their phone, it has been surpassed by better quality displays. The Galaxy S4, for instance, has a 1080p caliber display.
The Retina Display on the iPhone is also showing its age in an era of 1080p resolution. It's still good, and comparable to many of the big name smartphones out there, but alas display technology is starting to make it look old. Rumors suggest that Apple feels the same way. They also suggest that the iPhone 6 could have a display that's the size of the Galaxy S3's, if not bigger.
Reports suggest that the iPhone 6 will come with a display bigger than any iPhone display to date. So far, iPhone 6 display rumors have centered around a display between 4.5-inches and 5-inches though a specific size has yet to be decided upon. There are also rumors that suggest that Apple will be coming out with a display size larger than 5-inches.
NPD DisplaySearch, which accurately predicted the iPad 3′s Retina Display, claims that Apple is working on two different display sizes including a 4.7-inch 1280 × 720 display and a 5.7-inch 1920 × 1080 display. Respected KGI Securities analyst Ming Chi Kuo believes Apple is planning an iPhone 6 with a 4.5-inch to 5-inch display in 2014. Kuo accurately predicted many of the iPhone 5s features ahead of the launch. NPD and Kuo are not alone and that's what makes rumors of a larger iPhone much more credible this time around.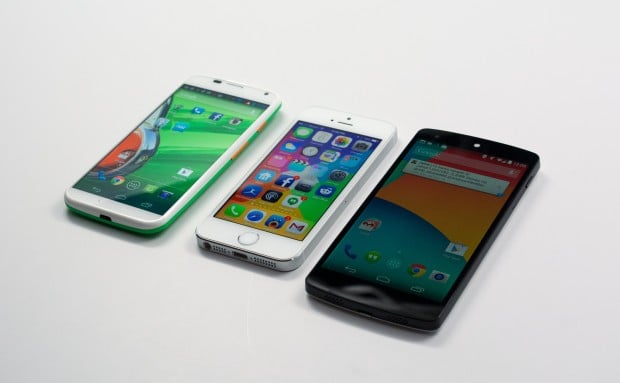 Given the demand and given who these rumors are coming from, it's hard to believe that Apple will keep a 4-inch display around with the iPhone 6. We expect Apple to bump up the size of the iPhone to compete with the likes of the Galaxy S3 and we expect the quality of the display to finally improve.
Those who opted for the Galaxy S3 over the iPhone due to the size and quality of the display should have their hands full later on this year .
Specs
At one point, the specifications on the Galaxy S3 were top of the line. A dual-core Snapdragon S4 processor was among the best available chips a year ago and helped supply high quality performance in tasks like gaming, battery life and multitasking. Its 8MP camera sensor, while not the best of the best, was solid and can still shoot good photos and video. But like the display, the Galaxy S3 specifications are showing their age.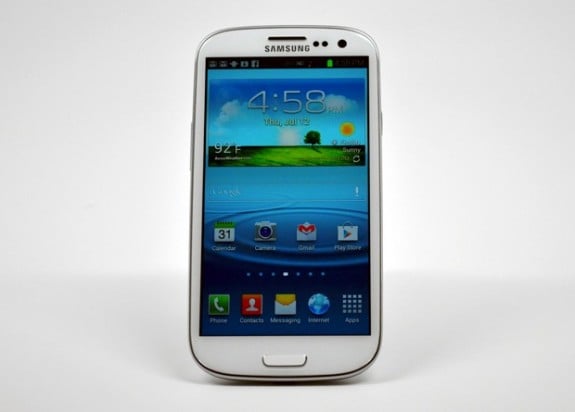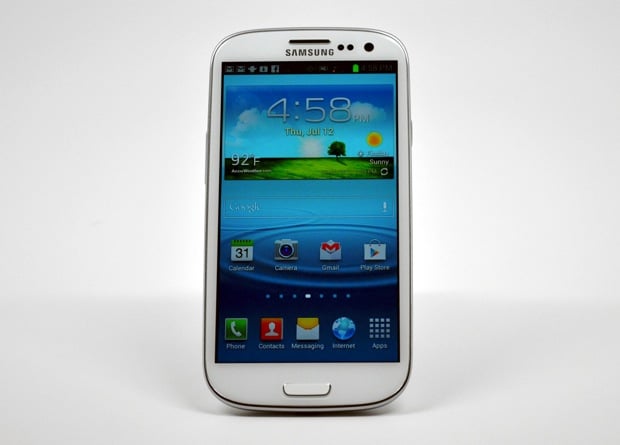 Mobile technology has come a long way since May of 2012. Quad-core chips are now the norm. We've seen heavily upgraded 8MP camera sensors and 13MP camera sensors deployed on flagships. Battery life is a huge battle ground as companies look to trump their competitors. The phones of 2013 boasted specs that trumped the specs found on the Galaxy S3 so there is no reason to think that an iPhone 6, a phone from 2014, won't do the same.
Instead, it should offer better performance in just about every area. It will more than likely have a 64-bit processor, same as the iPhone 5s.  We should see the yearly tweaks to the camera. The iPhone 5s camera is already better than the Galaxy S3's so any further improvements will make the gap that much larger. Apple will certainly offer stellar, optimized battery life. And it should come with a TouchID fingerprint reader embedded in the home button, something the Galaxy S3 doesn't and will never have.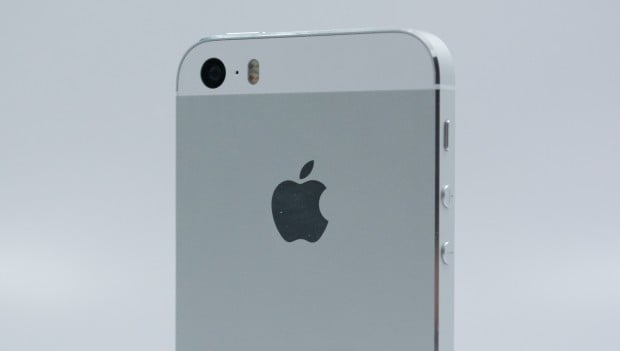 The big point here is this. Those looking to improve the quality their photos, quality of their videos, the look and feel of their games, their multitasking, and their daily usage will likely find all of those things with an upgrade to the iPhone 6. Expect its performance to blow the Galaxy S3 out of the water.
Software
The Samsung Galaxy S3 currently runs Android 4.3 Jelly Bean with Samsung's TouchWiz over the top. In a few months, rumor suggests that it will be running Android 4.4 KitKat with Samsung's TouchWiz over the top. Whatever the case, the Galaxy S3 will run different software than the iPhone 6.
Apple's iPhone 6 should debut with iOS 8 on board. Apple offers a yearly software upgrade to its iPhone and given that last year marked the arrival of iOS 7, this year should produce an iOS 8 update. Details on such an update are scarce but consumers can expect Apple to detail the software this year alongside any iPhone announcement. They can also expect the software to have a different look and feel and offer a feature-set unlike the one found on the Galaxy S3.
More importantly, the iPhone 6 will likely get three years of software support. That means users who sign a contract this year will likely not only get iOS 8 but iOS 9, iOS 10 and iOS 11 as well. Those who buy the Galaxy S3 or keep it around, will be lucky to get one more update in Android 4.4 KitKat.
Google recommends that manufacturers kill software support after 18 months and the Galaxy S3 is right around that age. Android 4.4 KitKat is likely but anything beyond that isn't. And that's something that current Galaxy S3 owners and those looking into the device have to keep in mind going forward.
Carriers
Samsung released the Galaxy S3 on an assortment of carriers in the United States. The device was and is available on AT&T, Sprint, T-Mobile, U.S. Cellular, and Verizon in addition to several smaller and pre-paid carriers. The Galaxy S3 runs on 4G LTE which means it can pull down super fast data speeds.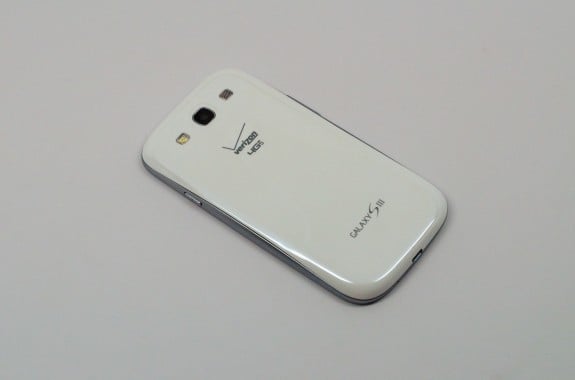 We expect the iPhone 6 to follow a similar path. A launch on AT&T, Sprint, T-Mobile, U.S. Cellular, and Verizon, and an arrival on several smaller carriers and pre-paid carriers. Apple, like Samsung, has gone this route for many years now. And like the Galaxy S3, the iPhone 6 will almost certainly be a 4G LTE compatible device.
Price
Once upon a time, the Galaxy S3 was a $199.99 smartphone. Now, carriers and retailers are, in some places, giving the phone away to those willing to sign a contract. It's a cheap phone and one that will appeal to those that don't want to pony up a ton of money up front for a brand new smartphone.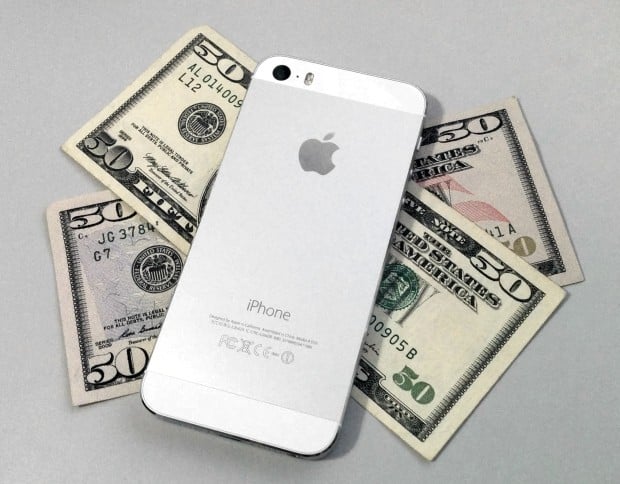 Apple's iPhone 6 will, without a doubt, be more expensive than the Galaxy S3. Apple has shown a willingness to stay at a $199.99 price point though there are murmurs from analysts that suggest that it could be considering a price hike up to $100. We aren't buying into that just yet but it's clear that when it arrives the cheapest iPhone 6 will be more expensive than any Galaxy S3 variant.

This article may contain affiliate links. Click here for more details.