iPhone 6s Design: 5 Beautiful Details
The iPhone 6s design is important to a lot of potential new iPhone buyers who want to know what's new, what's staying the same and if it is worth upgrading to the latest and greatest based on the looks alone.
Apple is prepared to announce new products at an event on September 9th, where we expect to see the iPhone 6s and the iPhone 6s Plus, as well as several other new Apple products.
In the year after a major iPhone release Apple normally goes for an "s" release that focuses on specs, software and small upgrades that deliver upgraded features and small changes instead of a brand new design.
All signs point to an iPhone 6s and iPhone 6s Plus this fall. While there is always a chance Apple can surprise the world, the number of leaks suggest Apple is waiting for an iPhone 7 release date to deliver a completely new design for the iPhone.
An iPhone 6s design that is similar to the iPhone 6 does not mean that this is the same phone, or even the same exterior.
We've rounded up the most important iPhone 6s design rumors to help you understand what's changing with the iPhone 6s release and what will likely stay the same. Apple is reportedly adding support for animated wallpapers like the Apple Watch faces and there are a lot of rumored iPhone 6s specs that will likely change the biggest parts of the iPhone 6s experience.
We expect confirmation at the Apple Event on September 9th and signs point to the iPhone 6s release date on September 18th a few days after the iOS 9 release.
Here's a closer look at the latest iPhone 6s design rumors and details that you need to know about as you look at buying a new iPhone.
New iPhone 6s Color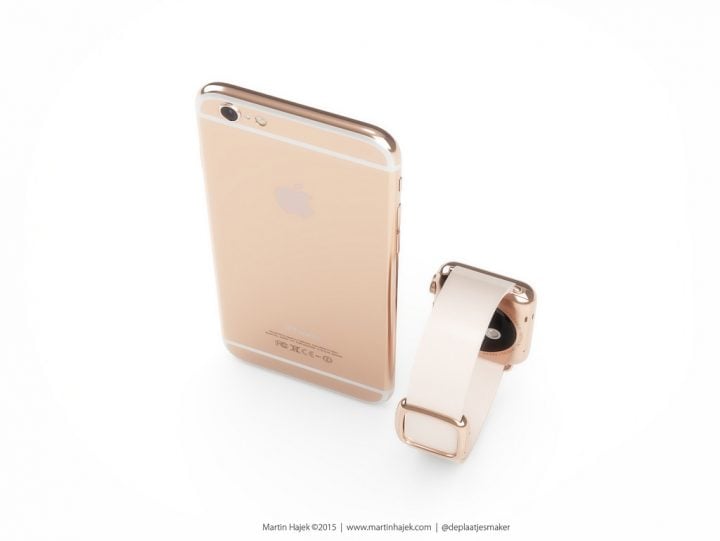 If you are sick of only three iPhone color choices, you might have a new option this year that adds a much desired hue to the iPhone color lineup.
We are hearing that Apple will offer a new iPhone 6s color option in what is likely the biggest external change to the iPhone 6s design.
The Wall Street Journal reports that Apple is, "testing a new pink option to the lineup," but 9to5Mac reports that this color is only partially correct. Mark Gurman reports, "Today, our sources have confirmed that the new iPhones will actually come in a color that is unmistakably Rose Gold in both appearance and name…"
Apple's Rose Gold Apple Watch color looks slightly pinkish, but it's also easy to describe as a copper like finish. If you look at the Apple Watch Edition you can get an idea for what the new iPhone 6s color may look like. At this time we don't expect to see a iPhone 6s Edition with 18-Karat Rose Gold, rather a Rose Gold iPhone 6s color option on aluminum.
Gurman also notes that the front of the Rose Gold iPhone 6s will be white, like the gold iPhone 6 offers now. Don't expect a price jump for the new iPhone 6s color option, but you should be concerned about sell outs in the weeks after the iPhone 6s release date.
This may be the only way to make sure other people know you have a new iPhone, keep reading to see what else may change.
Image via Martin Hajek.

This article may contain affiliate links. Click here for more details.