iPhone 6s Plus iOS 9.3.1 Update: 10 Things You Need to Know
How to Use Night Shift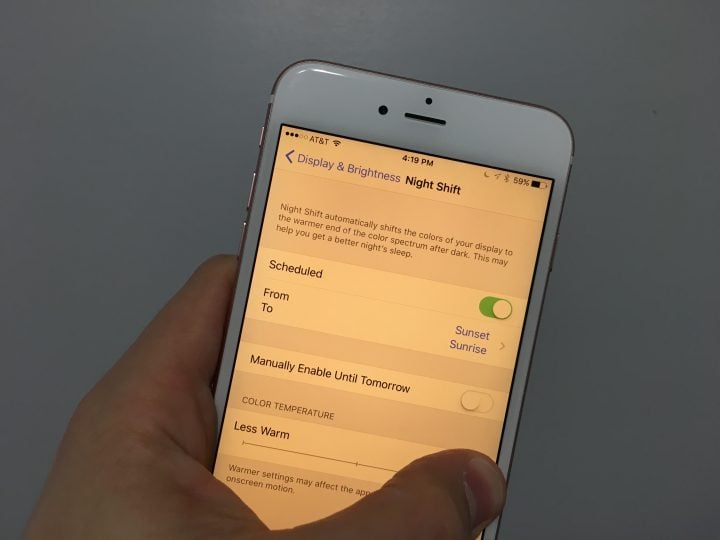 The iOS 9.3 update adds a new night mode that changes the warmth of the iPhone 6s Plus screen at sunset. Essentially this removes the harsh blue light that the iPhone 6s Plus normally emits and offers a calmer orange-ish light at night. This feature is still in iOS 9.3.1, and while it is not changed if you update now you still get it.
Why is this important? The blue light that gadgets put out can mess with your sleep cycles and prevent you from falling asleep right away when you put your iPhone down. Using Night Shift helps aliviate this issue.
The vidoe above walks through how this works, and you can see our full guide on how to use Night Shift on iOS 9.3 for more.

As an Amazon Associate I earn from qualifying purchases.