iPhone 6s Plus vs Nexus 6P: 5 Things to Consider
iPhone 6s Plus vs Nexus 6P: Specs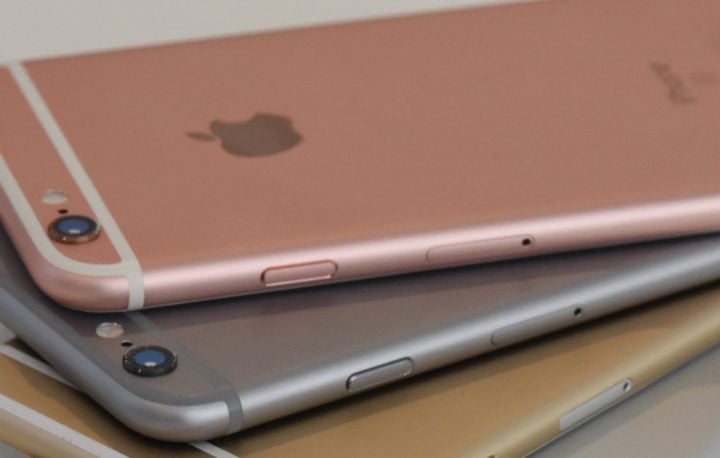 For the first time ever the Nexus 6P has a fingerprint scanner, a huge battery, excellent camera, and an all aluminum design. It's Google's best phone yet, and packs quite a punch that should be able to compete with the new iPhone 6s Plus. Both phones run a different operating system, so comparing specs isn't all that important, but some light to see the hard numbers. With that in mind, here's how they compare on paper.
iPhone 6s Plus Specs

5.5-inch 1920 x 1080p Retina Display
Apple A9 processor with 2GB of RAM
16/64/128GB internal storage (no micro-SD slot)
iOS 9
12 Megapixel iSight Rear Camera (4k video recording)
5 Megapixel front camera with Retina Flash (using the screen at max brightness)
2,915 mAh battery
Touch ID Fingerprint Scanner
3D Touch Feature
Aluminum Design
Single bottom-facing speaker
more
Nexus 6P Specs
5.7-inch 2560 x 1440 Quad-HD AMOLED Display
8-core Snapdragon 810 processor with 3GB of RAM
32/64/128GB storage (no micro-SD slot)
Android 6.0 Marshmallow
12.3 Megapixel Camera (1.55 um), Laser auto-focus, 240 FPS Slow-motion, more
8 Megapixel front
Rear Fingerprint Scanner
Dual front-facing speakers
3,450 mAh battery
Fast Charging
USB Type-C port
Aluminum Design

As you can see these two phones have big screens, good cameras, fingerprint technology and more. However, the Nexus 6P comes with more storage at the lowest price point, a huge 3,450 mAh battery that should make it last well over a day and longer than the iPhone 6s Plus, and an 8-core processor.

At the same time, Apple has a great camera, TouchID, a tried and tested quality design, and everything buyers love about iOS 9. On paper the Nexus 6p is the one checking off all the boxes, not to mention has dual front-facing speakers, but everyone has their own wants and needs.

It's hard to compare the two in terms of specs, and the quad-core processor and 2GB of RAM is plenty for the iPhone, as iOS 9 is pretty efficient. Apple doesn't need 8-core processors, so all these points are somewhat unnecessary. That said, this is how they compare.

Apple improved the aluminum design, tossed in a bigger 12 megapixel camera, and made some other changes. Google finally delivered an excellent camera, a big battery, fingerprint tech, and an aluminum design. This is a tough choice.

This article may contain affiliate links. Click here for more details.