iPhone 6s vs. iPhone 5s: 5 Things We Learned in June
June was the source of several important iPhone 6s details including information about its release date and its specs. We expect July to be extremely productive as well. Today, we want to take a look at back at what we learned about the rumored device in June and tell you how it's comparing to the iPhone 5s. This iPhone 6s vs. iPhone 5s comparison will set you up for July and beyond.
Its been nearly two years since Apple released its follow-up to the iPhone 5. The iPhone 5s is no longer the flagship that it once was but thanks to software updates and an attractive price tag, it remains a solid option for those that don't want to pay top dollar for a quality phone. It also remains in the hands of thousands if not millions of iOS users around the world.
As we push deeper into the year towards Apple's usual iPhone release window, current and prospective iPhone 5s owners are starting to look into this year's iPhone, a device that's currently called iPhone 6s. The iPhone 6s skipped Apple's WWDC 2015 conference in June but all signs point to an arrival later this year.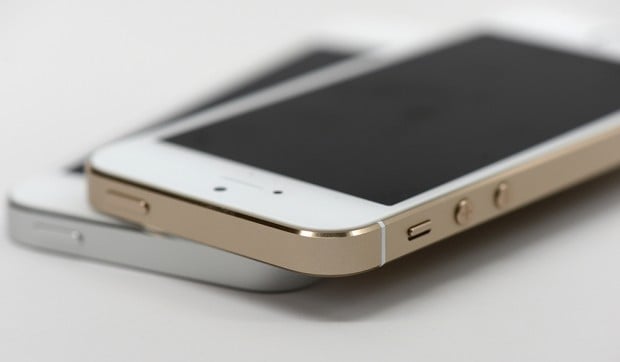 The company's iPhone 6s isn't confirmed but thanks to a flurry of rumors and the release of an iOS 9 release window in the fall, we're starting to see the iPhone 6s take shape.
We saw a number of important iPhone 6s details emerge in June. And while nothing is confirmed, we want to take a look at some of the things we learned about Apple's new iPhone. Here's what you need to know about the rumored iPhone 6s vs. iPhone 5s matchup as we push into summer.
The iPhone 5s is Getting iOS 9 & More
One of the most important details we learned in June was not about the iPhone 6s but about iOS and the iPhone 5s.
At WWDC 2015, Apple confirmed iOS 9. It announced that it would be bringing iOS 9 to the iPhone 5s and a slew of other devices. The fact that iPhone 5s is getting iOS 9 wasn't surprising. It was however surprising that Apple announced iOS 9 for the iPhone 4s and iPad 2. iOS 9 will be the fourth update for the iPhone 4s, fifth for the iPad 2.
This revelation is absolutely huge for the iPhone because it means that older devices should get four years of support going forward. That's a year more than usual and two years more than most Android devices. So what does this mean for the iPhone 5s and iPhone 6s?
Well, it means that current iPhone 5s owners should feel less pressure to upgrade in 2015. iOS 9 should be a solid update for the former flagship. It also means that the iPhone 5s, and its price tag, will remain attractive for months and perhaps years to come. Especially if Apple doesn't release a smaller 4-inch iPhone 6c this year.
The iPhone 6s will likely start with iOS 9 and go from there.

This article may contain affiliate links. Click here for more details.