iPhone & Android Out, Windows Phone & Lumia In at CNET
CNET UK editor Rich Trenholm, a long-time iPhone user, recently wrote an editorial about why he is giving up his iPhone for–not Android but–Windows Phone 7. Trenholm highlights that it's the UI that has converted him into "a Windows fan now," highlighting the difference between the iPhone's restrictive iOS platform and Android's chaotic but open and customizable ecosystem and that there is a middle ground with Windows Phone.
Windows Phone isn't 'toylike,' but still is playful and that's the ultimate reason that Trenholm "won't be swapping my Nokia Lumia 800 for an iPhone any time soon."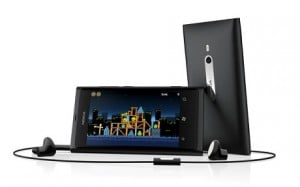 The article's an interesting read and harks to the evolution from Windows Mobile to the more elegant Windows Phone UI. You can also read Chris Leckness' journey of migrating from Android to Windows Phone 7 with the HTC Titan and my own review of the Nokia Lumia, a device that has seemingly captivated my heart as well as Trenholm's.
For me, personally, the UI on Windows Phone 7 is a nice balance of the refined elegance of iOS with the customizations of Android. The Start screen with the Metro UI Live Tile is just easier to get to since you don't need to remember which home screen you placed a widget a la Anroid as Windows Phone's list interface makes it easy to navigate and remember where things are placed. The same is true with apps. Rather than grids of apps, the alphabetical listing of apps make it easy to jump into the correct app. In terms of hardware, Microsoft's tight standards for specs make it easy to hop between an HTC, LG, Samsung, or Nokia device and have similar experiences unlike on Android where a high-end device may be fast and a low-end device will be slow. The lack of UI overlays–like HTC Sense or Samsung TouchWiz–also helps to make the experience consistent.
But as Trenholm states, not everything is perfect: "The pool of apps is more like a muddy puddle." Carrypad's Ben Lang composed an excellent list of recommendations for Microsoft to make Windows Phone even more compelling.