iPhone, Android & Xbox Minecraft Mods: What to Know
Minecraft is an extremely popular game available on multiple platforms. From desktop PCs, iPhone, Android smartphones and tablets, to even the Xbox. Soon, all the exciting mods and command block add-ons PC users enjoy will be available for consoles and mobile users.
One of the biggest reasons to enjoy Minecraft on a PC is the ability to change everything. Users can rewrite some of the code with a simple command and tweak the blocky world with different weather, teleportation, and much more. It's very adaptable, which is part of what makes it so simple, yet powerful and fun.
Read: Where to Download Minecraft
In late 2014 Microsoft bought Minecraft and the developer team at Mojang, which was a big deal. They quickly confirmed PS4 and mobile versions weren't going anywhere, and now over a year later this week they announced some major news for iPhone, Android, and console Minecraft players. Read on for more details.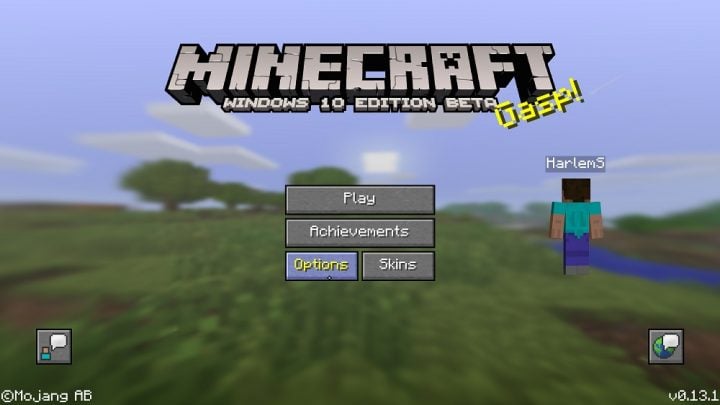 Minecraft is loaded with customization and very flexible on the PC, something that simply isn't available in Minecraft Pocket Edition that runs $7 on iPhone or Android. Even the new Windows 10 Edition, similar to the Pocket Edition, doesn't have mods. Only older desktop users get that luxury to create amazing virtual worlds then change them to their hearts desire.
In a recent interview with CNET, Minecraft lead developer Jens Bergensten confirmed that all those popular mods and "command blocks" will soon be available on iPhone, Android, and Windows 10. Essentially delivering Minecraft mods for the Pocket Edition.
Jens went on to mention that the command line blocks or "mods" would be available for mobile users, and for consoles. Meaning Xbox and PS4 users won't be left out either. This is a big step for Minecraft, potentially giving the more than 70 million paid users access to more content, and unlimited content, but probably for another small fee.
How Do Minecraft Mods Work?
Those enjoying Minecraft on a PC can quickly go into chat, put a forward slash, and enter some command line codes (command blocks) and change the virtual world as they see fit. Everything from the weather, scenery, trees, become invincible, teleportation (especially when you get lost) to even Star Wars mods, boat mods, more bow and arrows, and more. The options are only limited to the players imagination. It's easy to wipe out all the zombies with one command on a PC, during survival mode.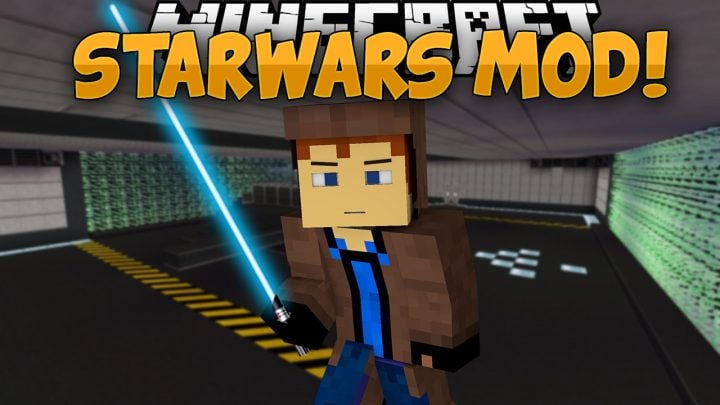 Minecraft is great game by itself, which is why Microsoft paid nearly 2.5 billion to acquire the company back in 2014. However, it can be even better thanks to easy mods. There are countless videos all over YouTube showing gamers some of the best Minecraft mods, but the problem is they're only available for PCs. At least for right now.
Mods aren't just about changing things inside of the game either. It's being able to customize Minecraft for specific needs. In fact, Microsoft is currently working on an education version that teaches kids how to code, build, write programs, and explore the endless possibilities of their imagination. It's based off of MinecraftEDU and coming later this year.
Adding in mods to Minecraft for iPhone, Android, Xbox and PS4 will essentially open up more options to players around the world in the classroom, and at home.
Minecraft Mods for XBox
Considering that Microsoft now owns Minecraft, their first goal is likely the Xbox One. And while were not sure which platform will get mods first, the Xbox makes the most sense. Lead developer Jens Bergensten confirmed multiple times during the interview with CNET that Xbox isn't the only goal, so we could see it arrive for everyone at once.
And while we don't have an exact date on when to expect it, this is still huge news to millions of players. Being able to simply buy an add-on or extension of Minecraft, then mod it as we see fit on our consoles, is very exciting. This will keep Minecraft at the top of the list when it comes to being one of the most popular games on the planet. It's the video game equivalent of Legos, and never gets old.
Modding is a core element of the Minecraft community," Bergensten said. "In order to support mods for other platforms, we need to create a system that allows this without modifying the application itself. We are currently researching our options and hope to solve this soon."
The problem is finding an easy way to add all of this to Xbox, consoles, and even mobile. Microsoft is busy working on a solution, and the end goal is to offer the same features as PC users enjoy across all platforms. Essentially feature parity for all.
iPhone & Android Minecraft Mods
Imagine being able to customize Minecraft to anything you want. Changing the blocky world to mirror Game of Thrones, the popular TV show, and build entire cities inside of that world instead. It's all possible with a PC, and soon we'll be able to do it on our smartphones.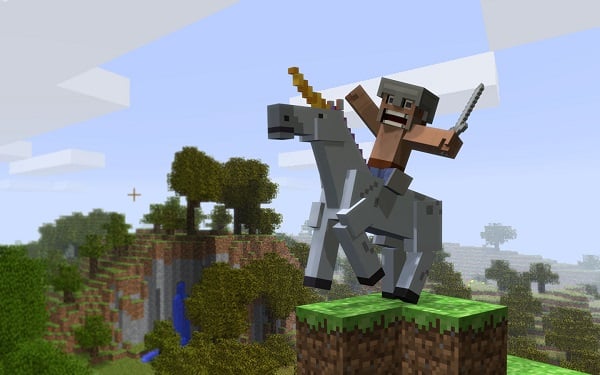 Everything from the small screen, lower processing power, to typing a huge command block "mod" with a tiny mobile keyboard certainly won't be easy, but the company is poised enough to be able to deliver exactly that. Promising everything we see on the PC for Android and iPhone users.
One thing to consider is mods will cause the game to require more horsepower, which could divide the massive community of current players. Being able to access it on nearly any Android tablet or old iPhone, and enjoy the same experience. As long as that stays, and the quality doesn't deteriorate, this will be a big win for Microsoft and Minecraft fans. The company also needs to make this easy, as the simplicity of the game is one of the reasons it's so popular. Even a 5-year old can enjoy it.
Pocket Edition Mods Release Date
Apparently Microsoft and Mojang are working extremely hard on making all of this a reality. With the end goal being the ability to offer all the same features across every platform. Whether you're enjoying Minecraft on your PC, Windows 10, Android, Xbox or an iPad you'll be able to access mods.
All we really know right now is that Microsoft's main ambition is to reach feature parity as soon as possible for all platforms. It's a hard task, and will take some time to develop and simplify so anyone can do it no matter what device they are on.
Sadly Microsoft or the lead developer didn't have an exact date or rough time-frame to suggest, but just know this is all coming soon. Everything that's available in terms of Minecraft mods for the PC will be coming to mobile and consoles, and that includes command blocks. A lot of the game mechanics will obviously be different with on-screen keys and such, vs a keyboard and mouse, but this is certainly a step in the right direction that all players can appreciate. Once we know more we'll update with additional details, Minecraft mod release dates and more.