iPhone Pummels Droid Again, A Sign More to Come?
In February, I said all eyes should be on Verizon this quarter to see if the Droid refresh could push back the iPhone's advance. Well, it helped but iPhone still beat all other Verizon smartphones combined. Good news for Apple, not so good for Android.
The Verizon Microcosm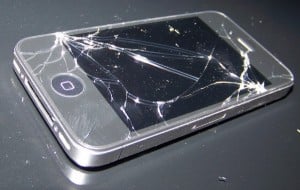 I previously explained that a major element of Android's rise was its ability to reach markets without the iPhone, such as the Verizon network before 2011. Fostered by Verizon's own Droid brand, Android phones bloomed at the carrier, unhindered by direct competition from the iPhone. Droid became a lynchpin in Android's success in the States.
But then Verizon did get the iPhone and, with the launch of the 4S, Apple's mobile monster outsold all other VZW smartphones combined. Some questioned if this punch in the gut signaled the end of Android's dominance in the States. I decided to wait another quarter and see if the Droid counter-offensive could help. It did, but not by enough.
The Droid strikes back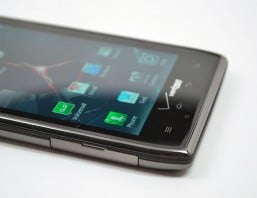 The Droid brand came back swinging with the triple-threat of Droid Razr, Droid Razr Maxx and Droid 4. Joining them were Google's flagship Galaxy Nexus running the latest, greatest version of Android, Ice Cream Sandwich, and a couple others from LG. All supported Verizon's heavily promoted 4G LTE network while the iPhone did not. Further backing them were buy-one-get-one deals and double-servings of data. (And at least one anecdote of "Android over iPhone" hard-selling.) It was as strong a response as Verizon could have delivered without paying people to use Droids, and it still came up short.
Those efforts surely are a major reason iPhone sales were down at the carrier, but it still accounted for more than half of Verizon's smartphone sales, well above the 45% mark I had set as make or break for the Droid counterstrike. Admittedly that's an arbitrary goal line, but certainly we can agree that with all these advantages – flagship debuts, pricing, network, home turf – Android phones should not be getting outsold by the iPhone again.
Most troublesome is the likelihood that those advantages will diminish this year. It is expected that Apple will add 4G LTE to this year's iPhone and drops the price of the iPhone 4 to free on contract. The iPhone is unlikely to ever get the BOGO deals that Droids and other Android phones receive, but a "free" iPhone narrows the gap on a competitive edge that already wasn't enough to beat the iPhone.
Also keep in mind that the iPhone didn't just outsell Android on VZW; it outsold all other smartphones combined, including BlackBerry and Windows Phone. Granted, those sales probably account for a single digit percentage of their smartphone sales, but it still widens the gap between Android and iPhone on Verizon. With Verizon talking seriously about supporting Windows Phone as a "third ecosystem", that margin could widen further as resources backing Droid are divided.
Creeping into more Android U.S. strongholds
In addition to the situation at Verizon, we've also seen Apple expand their reach to regional U.S. carriers, bringing the iPhone to areas where buying it was impractical. Research has shown that Android phones are more popular than the iPhone in rural areas, but this surely has more to do with to lack of service than anything else. As with Verizon, these regions were iPhone-free voids open for Android phones to roam. Now they are battlefields for head-to-head competition and the outlook for Android there is bleak.
There are no Android brands at the regional level as strong as Verizon's Droid. iPhone prices are actually lower among regional carriers than on the nationals. Without 4G LTE, it's a level playing field for wireless speed between the iPhone and its competitors. Android phones on regional carriers have none of the advantages that they have on Verizon's network. Without them, it's bound to be a very lopsided battle. There is no reason to believe this trend won't continue as the iPhone expands to more carriers globally.
Reality check for Android
This of course does not mean the game is over for Android, but it does mean its free ride to the top is. There are still plenty of iPhone-free markets Android can continue to rule, but its days of staying clear of the iPhone are over. The iPhone is on the march, and the Android crowd is forced to meet it head-to-head. If carriers and handset makers hope to hold their ground, they need to seriously step up their game.
Matching the iPhone on features is necessary, but it isn't enough. Android phones need to start matching it on other fronts too: software support, ecosystem, and marketing. Handset makers, particularly Samsung and Google/Motorola, clearly realize this and are working hard to replicate Apple's efforts as they carve their own sub-platforms of the Android meta-platform. Carriers such as Verizon that want to be more independent of the iPhone must adopt those platforms, build their own, or step out of the way. If they don't, the iPhone will continue to dominate sales in direct competition for many more quarters to come.