iPhone vs. Android: A 13-Year-Old Compares Platforms
When I bought an iPhone 4S I gave my Samsung Infuse 4G to my 13-year-old son because his old feature phone was on its last legs. He flipped out and bragged about how much better Android was than iPhone for the first few weeks. At 13 he's already invested in the iPhone vs. Android debate.
When the excitement wore off I began to hear more and more complaints about Android in general and the Samsung Infuse 4G in particular. Today I decided to ask him which one he likes better. He had some interesting comparisons of Android and iPhone, which you can read below.
Whether you're a parent researching which phone your teenager would like, a 13-year-old whose parents agreed to buy you a new phone or a teenager who is about to get her first phone; hopefully my son's opinions can help you decide which platform is best for a teenager.
Looking for a tablet, check out a similar comparison of tablets – iPad vs. Android Tablets a Kid's Perspective.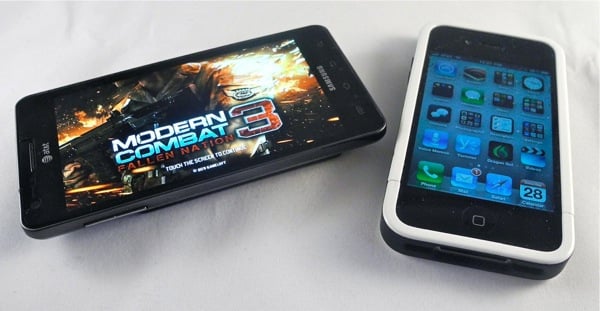 Android Troubles
Daniel hates the performance and speed of his Android phone. Realize that he's using a pretty old phone, by Android standards. Faster more powerful Android phones hit the market since the Samsung Infuse 4G. I've heard this complaint about Android and experienced it myself when using even some of the faster Android phones out there. The OS stutters more and the apps often take a second to respond. He also experiences more freezes with his Android phone than he did with an iPhone 3GS or an older generation iPod Touch.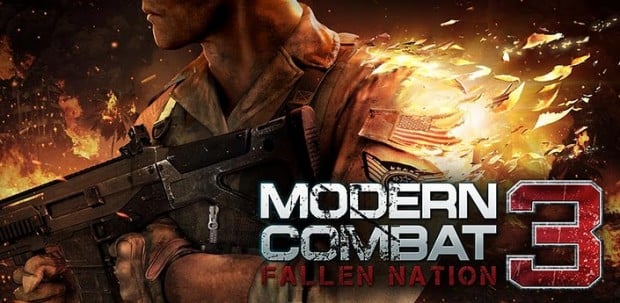 Performance isn't the only drawback. He uses a phone to play games first, and communicate or surf the web second. Most games come out on the iPhone or iPod Touch faster than they do on Android, according to Daniel. I asked him for specifics and he told me that Modern Combat 3 took longer to come out on Android than iPhone.
Android Awesomeness
Lest you think he's just the son of an Apple fanboy, something I've been called before, he actually has a longer list of things he likes about using Android. Again, remember he's never used one of the really fast new Android devices, which would likely solve many of the troubles listed above and he still found a lot to like with Android.
Daniel likes using his music files as ringtones natively on the Android device. You can't do that natively on an iPhone without jail breaking or without creating the ringtone file off-phone. It does take a little effort on Android – moving the file to the ringtones folder and then select it in Settings. On iPhone you can't do it at all.
LIke Dad, my son loves the big screen of his Infuse 4G. That's the biggest thing I miss using an iPhone. He said, "I love the large screen. In fact its kind of hard for me to use my iPod Touch now. It's kind of hard for me to type." We both drool every time we see the Samsung Galaxy Note and its five-inch screen.
Daniel has more fun with the camera app on Android. There are plenty of filter apps on both Android and iPhone, but he likes to add them from within the app and then post them on various services. Photo Stream helps on iPhone, but you have more options for cloud backup on an Android phone. If you install DropBox, SugarSync or one of the many cloud backup service apps, you can upload from within the camera app on Android. iPhone has fewer options.
Finally, Daniel complained about the poor battery life of the iPhone. He plays games all the time so he drains his battery faster than most people. On most Android phones you can take the old battery and put in another battery or a longer lasting battery. I bought a high-capacity battery for the Infuse 4G when I had it and he uses both batteries.
With an iPhone you can add a battery case, but that adds bulk and usually costs more than an extra battery for most Android phones.
Which One is Better?
Wanting to pin him down and I asked him, "If I offered to buy you the best iPhone 4S with the most storage or the fastest and most powerful Android phone available, which one would you pick?"
He said, "Ooh. that's a tough one. I guess I'd go for the iPhone because games mean a lot to me." He paused and thought. "It's difficult!"
After some more thought he said, "I'd say, 'Surprise me.'"
I think that tells the story about the Android versus iPhone debate. They're both great platforms and you can get an awesome phone either way you go.
I suggested that my 13-year-old might feel differently if he really did have the latest greatest Android phone like a the Droid RAZR MAXX, the Samsung Galaxy Nexus or even the Galaxy Note. He agreed but was quick to also say that if the iPhone had a user replaceable battery and  a bigger screen he'd likely pick an iPhone over the latest greatest Android.
Perhaps he'll be begging me for the iPhone 5, which is rumored to have a bigger screen.
Like many well-informed consumers, my son would like to have a mashup of both phone platforms. I agree.

As an Amazon Associate I earn from qualifying purchases.