Is a $250 Chromebook a Better Value than a $350 PC
As Chromebooks become more popular, people ask if they should buy a low-cost Chromebook, which often runs around $250, or spend an extra $100 on an inexpensive Windows PC.
We did a search at Amazon to see what $350 can buy in a Windows computer. On average a user gets an older version AMD or low-end Intel processor running at 1 to 2GHz. Throw in integrated graphics that share the power of the low-end processor and we're looking at machines with little power for more than the basic things Chromebooks excel at.
A $350 PC usually comes with 2 or 4GB of memory and a 320 or 500GB hard drive. By today's standards, these laptops will feel antiquated compared to the recent crop of Windows 8 machines.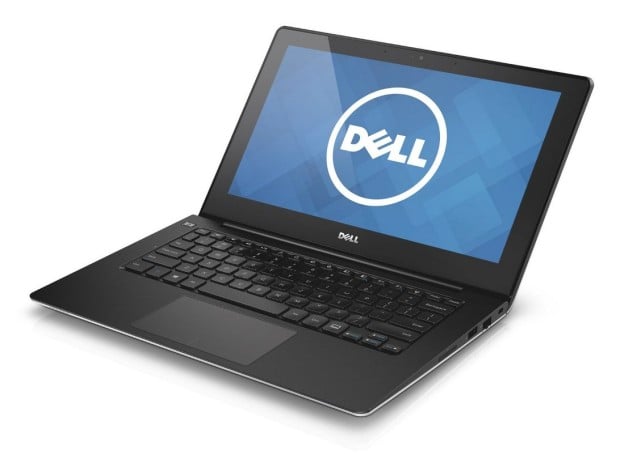 Purely from looking at the specs, the Dell Inspiron 11 seems to offer one of the best options at $330 with Windows 8 and a touchscreen. That's not a bad machine for the price, so long as the potential buyers understand it won't play the latest games, run high-powered software used by engineers, gamers or video/photo editors. Also the material used to make the machine will feel flimsy on most of these. The Amazon reviews show that this Dell runs close to 6 hours on a single charge, far better than we'd expect.
Some people love small 11-inch machines like this Dell. However, others need larger displays. Anyone using two programs at once, like a web browser and a word processor, will bristle at using an 11-inch screen with only 1366×768 resolution. The machine does offer a touch screen, but we'd prefer a higher resolution. Users won't get that at this price on a Windows machine or a Chromebook.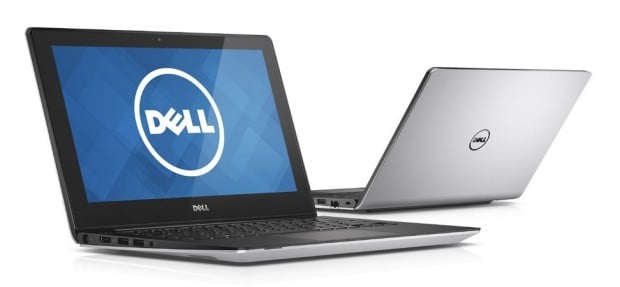 How a Chromebook Compares to a Low-end PC
How does this Dell compare to a similar Chromebook? Let's take a look at what we consider the best 11-inch Chromebook available today.
The Acer C720 Chromebook also comes with an 11″ 1366×768 resolution. For another $100 users can get the C720P with a touchscreen, but ChromeOS doesn't really make good use of it.
The C720 comes with 2GB of RAM, just like the Dell, and an Intel Celeron 2955U processor. Don't let the Celeron name fool you, because this machine runs ChromeOS faster than the Dell's AMD will probably run Windows 8. Buyers get either 16 or 32GB SSD for $199 or $249. 16GB on ChromeOS often is plenty of space since the machine also adds 100GB of Google Drive storage for 2 years free.
The Acer Chromebook will boot in about 7 seconds and instantly load the web apps that ChromeOS runs. Compare that to Windows on a 5400rpm spinning hard drive. It will take at least 30-60 seconds to boot up, if it's faster than most machines in this class. Programs will start in anywhere from ten to thirty seconds or more depending on how much power they need. In other words, the low-end Chromebook will run faster than the low-end Windows 8 machine most of the time.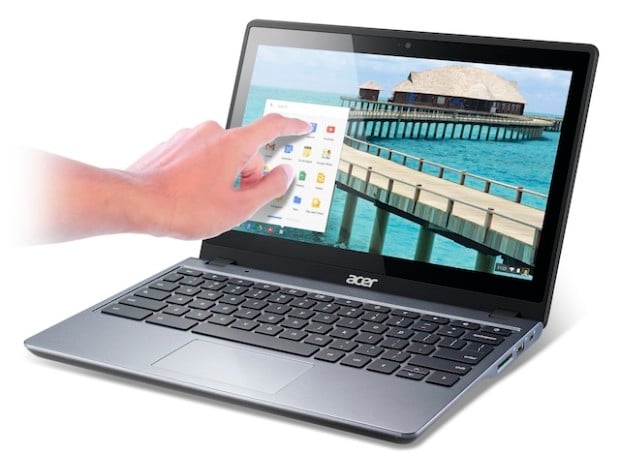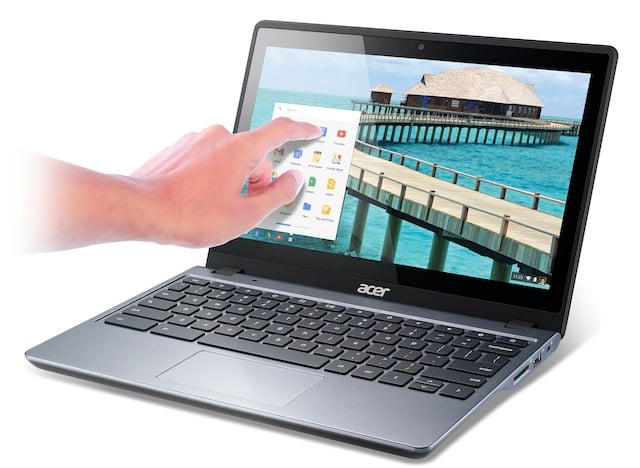 Get a Windows PC If…
Here's what a Windows machine like this Dell can do that Chromebooks can't.
Runs Microsoft Office (instead of Google Docs used by Chromebooks), unless someone works with Microsoft's online version of Office called Office 365.
Many Windows machines can accept a hard drive or memory upgrade by simply unscrewing something on the bottom and swapping out the components. That means, when a user saves up they can buy a fast SSD and add some memory to make the Dell faster.
Windows machines offer more flexibility since there's so much software available, including low-end games, media creation apps and more that run nicely on a cheaper Windows 8 laptop.
Most Windows software will run offline while most Chromebook web apps run online.
Get a Chromebook If …
A Chroembook offers a few tricks that Microsoft can't match.
They're fast, light and portable at a low price while most fast, light portable Windows machines will cost a lot more than a Chromebook.
Nearly all the software available for ChromeOS runs fast and online meaning a user could log into their Google account on another computer and get the same programs, even if they log onto a Windows or Mac, just by firing up the Chrome browser.
A Chromebook makes it easy to erase and restore in minutes, instead of hours, for those times when things don't work and the user calls tech support and they say "Reformat the hard drive." That's easy on a Chromebook, taking just minutes, while it takes hours on a Mac or PC.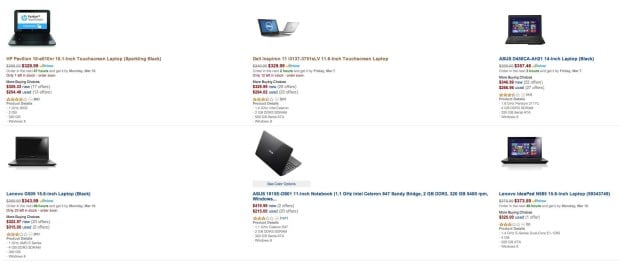 Which One Should I Buy – a Chromebook or a Low-end PC?
Here's what we recommend: people who need the following should go with a $350 Windows 8 laptop like the Dell we mentioned.
Work or go to school and must use the full versions of Microsoft Office
Want to install low-end games or software that only runs on Windows
Don't have access to Internet much of the day
Don't want to change from what they know already and they know Windows 8
Can't stand Google services and prefer Microsoft's One Drive (formerly Skydrive)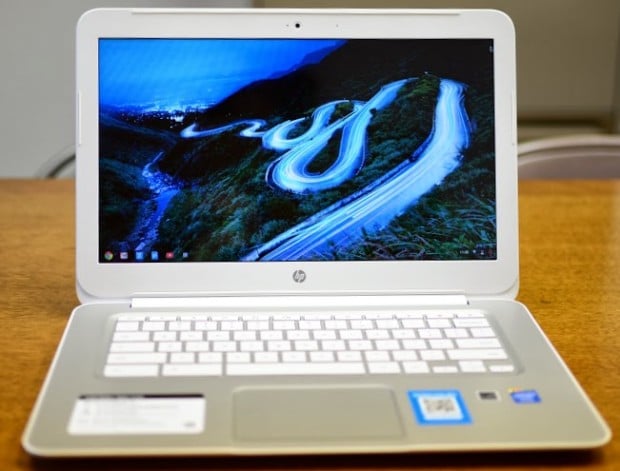 Those who meet the following should seriously consider a Chromebook like the Acer C720 or C720P or the HP Chromebook 14 pictured above:
Spend most of their time online
Like the Chrome browser and the plugins and web apps it offers
Don't mind changing operating systems
Only have $250 or less for a laptop
Use Google services or don't mind using them

As an Amazon Associate I earn from qualifying purchases.