Is Amazon Planning to Put Kindle in Your Car?
When Ford developed AppLink and introduced it in the 2011 Ford Fiesta they touted the API and developer platform allowing people to create apps that would integrate into the vehicle. Recently Amazon announced support for its Cloud Music Player with AppLink. People for years have been listening to Audible (owned by Amazon) audiobooks in their vehicles as an alternative to music. Logically, people are now predicting that Amazon will integrate Audible into the Ford AppLink system and other connected car platforms.
Since Amazon has already performed the development work, converting another app would be a relatively easy task. Last year, Amazon also introduced Whispersync for Voice, which allows people to resume an audiobook they were listening to on a different device, or start reading on a Kindle device and pick up on a smartphone.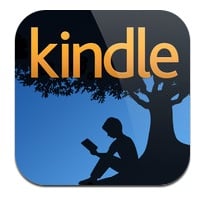 Many people who listen to Audible content do so while in the vehicle, and the app already supports all of the syncing required. By paring your Bluetooth enabled phone to your vehicle (Ford or otherwise), the content can already be played back in the vehicle. For connecting your phone to a Ford vehicle, be sure to check out our article on the subject.
Advanced Audible controls could include things like bookmarking a location from the steering wheel or voice command. A listener could also adjust playback speed, skip chapters, and change books entirely without having to touch the phone at all.
Amazon is a content service, and not a device service. Even though they produce their own consumption devices (Kindle and Kindle Fire), they freely develop and deploy apps across all of the major platforms. Even though Amazon is only exploiting the Ford platform currently, they are more than likely developing their apps on other systems like Cadillac's CUE system, or Hyundai's Blue Link. With ubiquitous access to Audible content, Amazon would make it easier for their listeners to enjoy their content, and may even convince people to purchase more content.