Is Google Working on a Nexus Watch?
In addition to Android smartphones and tablets as well as the new Project Glass wearable computing device, Google may have plans for a smart watch with a new patent. It's unclear if Google will or even has plans to commercialize this smart watch, but the company has filed for a patent detailing what a Google-made "Nexus Watch" may look like and how it will function.
Essentially, Google's smart watch may be a more discrete way to layer on artificial and augmented reality information on the watch, similar to how Project Glass works, but the watch may be less obtrusive as it is less visible to nearby people.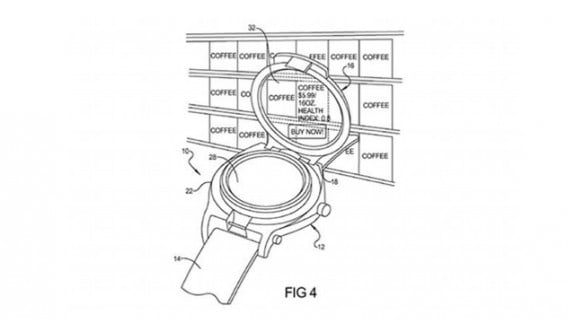 According to Gizmodo, the watch will have a camera and a flip up display to project augmented reality information onto. Presumably, the watch would have GPS or some sort of location information and sensor integrated for the augmented reality system.
A smart-watch can include a wristband, a base, and a flip up portion. The base can be coupled to the wristband and include a housing, a processor, a wireless transceiver, and a tactile user interface. The wireless transceivercan be configured to connect to a wireless network. The tactile user interface can be configured to provide interaction between a user and the smart-watch. The flip up portion can be displaceable between an open position exposing the base and a closed position concealing the base. Further, the flip up portion can include: a top display exposed when the flip up portion is in the closed position, and an inside display opposite the top display. The inside display can be concealed when the flip up portion is in the closed position and be exposed when the flip up portion is in the open position.
Google's smart watch idea reveals that the company is looking to expand that category. Currently, smart watch serve only as conduits to display notifications from Android smartphones. Sony has a smart watch released and Pebble is in development for its version. Motorola's MOTO ACTV integrates GPS and is a watch that's primarily used for fitness tracking, though notifications and other alerts may be pushed through to the watch at the expense of battery life.

As an Amazon Associate I earn from qualifying purchases.