Is There Hope for Android Tablets?
I've spent almost half a year playing around with Android tablets and while there is progress being made it's clear that we need to see a marked improvement in the Android tablet experience if there is any hope for Android tablets. To stand a chance, we need a 'Droid' tablet to show off what tablets can do. Google also needs to figure out the "Secret Sauce" that will differentiate Android tablets and place a bigger focus on what users can do with their Android tablets.
We Need a 'Droid' Tablet
What is a 'Droid' tablet? Glad you asked. A Droid tablet is a flagship device that delivers on all counts, "Droid tablet Does, not will do" and brings Android tablets into the mind of the average user the same way the Motorola Droid did when it launched in November 2009. You don't need to look further than the average Android users, who when asked will likely refer to any Android phone as a Droid, even though it is an exclusive name.
Before the Motorola Droid launched Android was an operating system for geeks, with a fledgling app store and a relatively low install base, but once a solid piece of hardware landed on a nationwide reliable network Android was in the game, giving the iPhone a run for its money and ultimately starting the arms race that has led to better mobile operating systems on both Android and the iPhone paving the way for super phones like the upcoming Motorola Bionic and the iPhone 5.
Android tablets are moving in the right direction, but we have yet to see that one device that delivers a true iPad alternative. This will be hard to do while the Android tablet OS is still young and lacking the wide array of apps, but we have the same chicken and egg scenario which was an issue for Android phones back in 2009.
If you go back in time and read the early Motorola Droid reviews you'll see that the hardware was there, but the Android operating system and app selection was still an issue. In this case great hardware and an even better network led the way to a success that allowed Android to get the traction it needed to survive, eventually leading to over half a million Android activations a day. This is our first ray of hope for Android tablets.
The Ingredients Google Needs for Secret Sauce in the Tablet Space
The Motorola Droid had the Verizon network and Google Navigation as part of the "secret sauce" that helped it succeed even when priced on par with the iPhone, but as we have found out the network isn't a major player in tablets, leaving a void that needs filled by whatever tablet wants to step up to fulfill the role of the Droid tablet.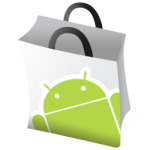 Ultimately the secret sauce that will help the Droid tablet "Do" comes back to Google. It is time for Google to stop taking such a laid back approach to the Android tablet ecosystem. It is possible to curate something without closing it down, and that's what Google needs to do with Android as whole. Here's how Google can deliver a better Android tablet by providing a better base for manufacturers.
Curated App Store – There's no need to start telling us what apps we can and cannot use on our devices, but with malware apps popping up every few months and cloned apps serving ads it is time for Google to take charge and deliver a more secure Android market.
Killer Apps – Handing out Android tablets isn't enough. If Google is really invested in Android tablets, the company needs to deliver a stellar apps experience. This starts with the inclusion of standard Google services like Docs, which absolutely needs to have a tablet optimized version. In the past month with an Android tablet it's clear that Google needs to work with developers to bring subscription apps like Wired, a Twitter app that makes use of the Android tablet display and more amazing games.
Google needs to go a step further to bring developers into the Android Market. For Android to stand a chance at competing with the iPad Google needs to go out and get developers to bring Android tablet apps to the marketplace — apps that work on all Android tablets, not just a specific one. I don't care if it takes up the 20% time of the entire Android OS team, Google needs to build in support for some type of file protection system so that Netflix, Hulu and other streaming services can use a standard across all devices. Delivering a protected method for streaming media doesn't close down the operating system.
App Development Challenge – In a similar fashion Google needs to find a way to get great tablet optimized apps. Whether this is done with an Android developer challenge like the one ran in 2008 or by straight up paying developers, something needs to happen. For another example of how to attract developers, check out the great prizes Intel is using to attract developers to the Intel AppUp store. Apple also took a similar role in 2008 by playing a part of the iFund to help get Apps up and running.
Flash Off – Here's the thing. Flash on mobile devices is awful, never there at launch and at times downright annoying. If Adobe gets their act together and delivers Flash on smartphones and tablets that works, great. If not, then let's stop screaming that Flash is a differentiator.
What About Specs?
While I hope the Droid tablet will come with a Quad Core Nvidia Tegra processor that delivers stunning visuals, most consumers don't care about the specs. They want to know what they can do with the device. The Toshiba Thrive commercial is getting there, by telling prospective buyers what they can do with the Android tablet, but it's still not clear what console quality games Toshiba is talking about and where I will get media to play on my HDTV over the HDMI port.
https://youtu.be/6TTB01sa9Gk
Is there Hope for Android Tablets?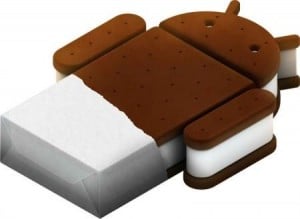 The good news is that the Android tablet environment is incredibly young. Even though the iPad has a big head start Google can still step in and deliver a better Android operating system, ecosystem and ultimately user experience when it launches Android 4.0 Ice Cream Sandwich this fall.
This next version of Android will run on phones and tablets, and hopefully bring the "Secret Sauce" that Google needs to bring Android tablets up to par with, and maybe even ahead of, the iPad.
In the end, it is in the best interest of iOS and Android fans for Android tablets to take off. We have the competitive ecosystem in the smartphone industry to thank for the current back and forth feature implementation and one-upmanship to thank or our current high-end smartphones. Now that HP is in the tablet space we could see a three-way race to the top that results in amazing tablet experiences all around.

As an Amazon Associate I earn from qualifying purchases.