Is Verizon Delivering Covert Droid X Gingerbread Upgrade to Prevent Rooting?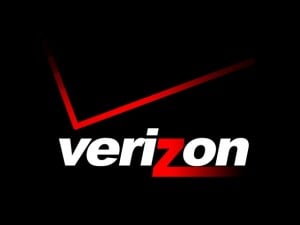 As we had reported earlier, a build of Android 2.3 Gingerbread had been leaked out on the Internet and is slowly being rolled out to customers over the air–Verizon denies that a software update is happening. Regardless of whether you're attempting to do update your handset OTA or through the steps indicated through the leaked 4.5.588 build, here's one big reason why you do not want to go this route for Gingerbread: it breaks rooting.
Currently, rooted users who update to the latest 4.5.588 build would lose their root capabilities, and according to Android Police, there's no current way to get that back. The build introduces a whole new bootloader. If you're curious about what having a new, locked bootloader means, you can visit Josh's recent post on why he had chosen to go with a Thunderbolt over other Android phones on Verizon's lineup.
There is conflicting information as to whether Verizon is rolling out the update. An official spokesperson told Computer World that the carrier is not rolling out the update: "We haven't pushed a software update to the Droid X."
That said, various users who are on the most current official build–not a third-party ROM like Cyanogen–are saying that they are getting the update. Those users are reporting that Verizon is being covert with this update–there is no notification of an update; the device will simply ask users to reboot and the installation is automatic:
It has been suggested that this update is only rolling out to users with the latest official build from Verizon (build 2.3.340), but if you're currently rooted then ClockworkMod Recovery should block the update from happening. This is a "silent" update, meaning that there is no notification that the update is available to download, but instead it will download automatically and then you will be prompted to restart your phone so the update can take place.
The unfortunate part, as we had mentioned earlier, is that without the user knowing, once the update is completed, any hopes for recovering root access to the phone will be lost.
While Verizon has been positioning itself as being more open and transparent in recent years since having carried Android smartphones and making an aggressive push with the Droid brand, this covert move to install the update without user consent or notification seems to go against the image that the carrier is trying to create.
If you're a Droid X owner, have you gotten the update? Was it delivered 'covertly' to you without your knowledge? Chime in!

As an Amazon Associate I earn from qualifying purchases.