iTab Mini – Modded Mac Tablet Goes Mobile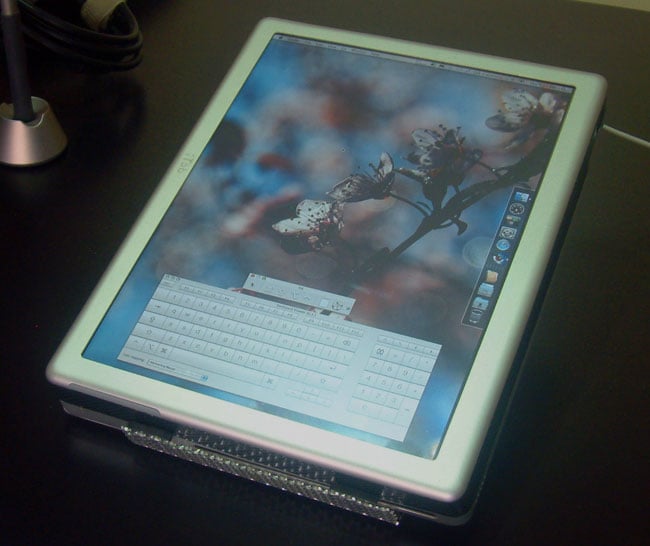 The guy who last year delivered the iTab, a slick but desk-bound Macbook turned into a tablet, has returned with a new project, the iTab Mini, a mobile version of the original.
The Mini is based on a 12″ Powerbook, but the specs are nothing to sneeze at: Intel Core 2 Duo 2.16GHz, 2GB RAM, 160GB HDD, Mini VGA-in, FireWire 400, 2x USB, Magsafe, ethernet, SVGA+ LCD 1400 × 1050px, wifi and Bluetooth. In addition, by using a smaller base unit, he kept the weight down under comparable models: "1.84Kg (vs MBP 13″ 2.04Kg, MB 2.2Kg, PB G4 12″ 2.1Kg)"
The final product looks very professional and even rotates to portrait mode. I appreciate that Wei made the effort to note the major changes throughout the project, indicating the sacrifices that had to be made to his original plan, such as dropping the Wacom digitizer in his dual-input system for resistive touch only. A tad disappointing to not have an active digitizer, but you do what you gotta do. Lots of photos documenting the process as well. Be sure to check out his story at MacCores for details. I hope the people at Apple are taking notice.
Via Engadget