iTunes Movie Trailers App Gets Updated for iPad Retina Display
Apple has updated its iTunes Movie Trailers app to add support for the new iPad's Retina Display. Unlike the Netflix update, the Trailers app updates the videos in the app as well as the buttons and other art assets.
The iTunes Movie Trailers app offers movie trailers that mirror the trailers available on the Apple Trailers website. So with the update to the app, you'll be able to watch clips from The Hunger Gamers, The Avengers and Prometheus in what looks like 1080p.
Apple hasn't said what resolution it's using in the app, but 1080p would make the most sense. That's the highest resolution Apple offers on the website, and the new iPad is more than capable of showing it.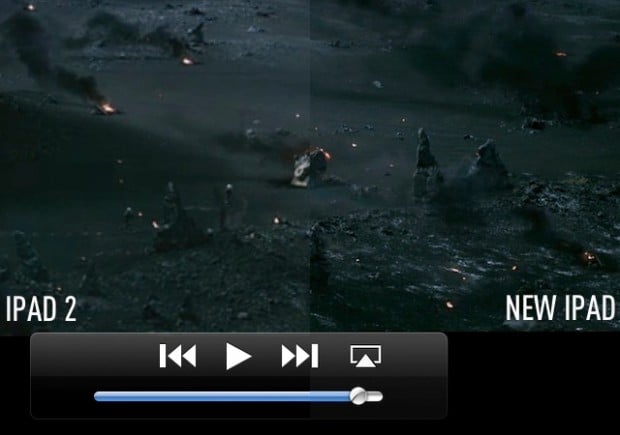 No matter the resolution, trailers have a lot more detail on the new iPad. This app really shows off the device's Retina Display. It's a great way to show a skeptical friend that the new iPad's display is, in fact, better than the iPad 2's, or any other display.
The app will play trailers over Wi-Fi or 4G LTE but there's no option to download the trailers. If you use it on 4G, keep in mind, the high-resolution trailers can use a lot of data. Two or three-minute trailers by themselves might not use much, but watching multiple trailers or clips at once can add up quickly, and push you over your data limit.
With the iTunes Movie Trailers update, Apple only has one more iPad app to update to support the Retina Display, that being Airport Utility. Apple updated or launched all of its iPad apps when it announced the new iPad (with the exception of the MobileMe apps, which are surprisingly still in the App Store).
Via: MacRumors

As an Amazon Associate I earn from qualifying purchases.