Jawfish Makes Real-time Multiplayer Between iOS & Android Possible
New technology from Jawfish Games will let up to hundreds of thousands of mobile and web gamers play in tournaments online in real-time.
Jawfish Games was founded by Phil Gordon, a former professional poker player and World Tour champion. Speaking to Polygon, Gordon explained that Jawfish originally worked with Big Fish Games to make Match-Up! the first real-time multiplayer tournament game on iOS and Android devices. Now the company will use that technology for its own iOS, Android and Facebook games.
The first game to use the technology is called Jawfish Words, a multiplayer tournament word search game. Players can compete with other players across the globe in real-time in three objectives including high score, corners, longest word and diagonals. Jawfish Words is currently available on the Kindle Fire, but will come to other Android devices, iOS and Facebook next month.
https://youtu.be/XFp1SU7I9Ek
Players will also see the same word search in each tournament regardless of the device they use.
As the history of the company's founder would suggest, Jawfish games also has a poker game creatively named Jawfish Poker. The game is currently available on iOS, and will come to other devices soon. The game's style emulates that of a poker tournament broadcast, complete with leaderboards and commentary from Gordon himself.
The company has other multiplayer tournament games in the works including Jawfish Gems and Jawfish Bingo. The company wants to make the Jawfish name synonymous with multiplayer tournament games, so gamers always know what they're getting.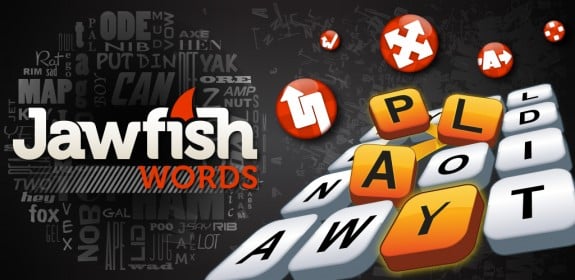 While many other mobile games rely on turn-based or time-shifted multiplayer, Jawfish is one of the few companies trying to make real-time multiplayer work on cross-platform mobile devices.
There are a few others trying similar things, including Microsoft's Wordament which lets Windows Phone, iOS and Windows 8 gamers compete against one another. Most other real-time multiplayer mobile gamers are shooters like DeadZone, which tend to have a smaller audience than poker and word games.

As an Amazon Associate I earn from qualifying purchases.