Jelly Bean Will Debut as Android 4.1 on Nexus 7 Tablet
Contrary to earlier rumors, the next version of Android, known as Jelly Bean, will debut as Android 4.1 and not be known labeled as Android 5.0. Android 4.1 Jelly Bean is said to be debuting on Google's Nexus Tablet, which has been rumored for some time now to be a 7-inch slate made by hardware partner Asus. That tablet will be competitively priced at $199, matching earlier rumors about a low-cost price strategy to combat Amazon's Kindle Fire offering.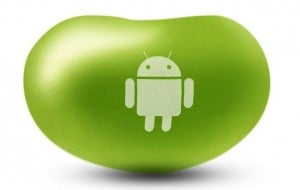 Android and Me reported that the Android 4.1 label for Jelly Bean was reported by Rightware's Basemark ES 2.0 Taiji benchmark tools. According to Rightware, this is the only device to pass through its benchmarking utility to date to bear the Android 4.1 label. Presumably the Asus-made Nexus Tablet has a software build number JRN51B, where J denotes Jelly Bean. The tool revealed that the device model was listed as 'Nexus 7,' which could possibly the final name for the product. This makes sense as Nexus has been the product family for Google-branded devices thus far and 7 would be indicative of the tablet's 7-inch screen size.
The device will have a 7-inch display with a 1280 X 768 (720p) resolution and will be powered by NVIDIA's Tegra 3 ARM-based processor.
The Nexus Tablet, and now Android 4.1 Jelly Bean as well, is expected to be announced in late June at Google's annual I/O developer conference.
Other sources to Android and Me also confirmed independently of Rightware that the Nexus Tablet would in fact run Android 4.1. Additionally, on the Nexus 7, the device will have a UI that's similar to the competing Amazon Kindle Fire tablet, which is priced similarly. The Google tablet will have different screens devoted to different types of content. Right now, Google offers various widgets for Google Play Books, Google Play Music, and Google Drive for documents that users can place on the same or on different home screens.
Initially, Android Jelly Bean was believed to be a major software release giving it a bump to 5.0. As it is now believed to be branded as Android 4.1, this would probably mean that Jelly Bean is a minor update to Android 4.0 Ice Cream Sandwich. Earlier in the year, Jelly Bean was believed to bring capabilities to Android similar to what Motorola had developed for its Lapdock with the Webtop UI.

As an Amazon Associate I earn from qualifying purchases.