July Star Wars Battlefront Update: What to Expect
Today we want to take a quick look at what to expect from the upcoming July Star Wars Battlefront update for PS4, Xbox One and PC.
The past few weeks have been busy ones for EA DICE and fans of Star Wars Battlefront. The developer recently rolled out its second Battlefront DLC, Bespin, and it also confirmed a number of other key DLC details including the Death Star release and the fourth expansion, Star Wars Battlefront Rogue One: Scarif.
On top of that, EA DICE is planning to roll out a brand new Star Wars Battlefront update this week and it'll be more than just bug fixes.
A post-Bespin, July Star Wars Battlefront update is confirmed and we want to outline all of the things you can expect from its release and content.
We expect the July update to be an impressive one offering a combination of tweaks, fixes, and features to anyone that owns a copy of Star Wars Battlefront.
Here's what we know, and think we know, about the July Battlefront update for Xbox One, PlayStation 4 and Windows PC.
July Star Wars Battlefront Update Release Date
The next free Star Wars Battlefront update should arrive on July 21st. EA DICE recently confirmed that date for its new Skirmish mode and the company says that the new mode will be accompanied by a brand new patch.
Unlike the last patch, we expect this update to be a client-side update meaning you'll need to download a file on release day.
thanks! Yes it'll come with a balance and bug fix patch

— Dennis Brännvall (@DICE_FireWall) July 17, 2016
No word on the size of the patch though given what we know is on board, we'd expect it to be pretty substantial across all platforms.
Now might be a good time to free up some space on the ole hard drive.
July Star Wars Battlefront Update Release Time
EA DICE hasn't confirmed a specific release time for the July Star Wars Battlefront update but you can expect the company to follow protocol.
Look for the servers to go down late at night/early in the morning depending on where you live and for the update to go live sometime after that.
Here is what the release time looked like for the Battlefront Bespin update. We expect something similar from the July update's release time:
PC: 7:00 UTC /12:00 AM PT
PS4: 7:30 UTC /12:30 AM PT
Xbox One: 8:00 UTC /1:00 AM PT
Look for the official change log to emerge right around the official release time.
Fixes & Tweaks
We continue to see complaints about Bespin DLC problems including random bugs and performance issues.
EA DICE fixed several nagging problems in a server-side patch in June though it's still working to fix several annoying issues including:
Heroes vs. Villains: We're looking into reports that within HvV that the final hero become un-selectable and players are unable to join or complete the match
Hutt Contracts: Misc. Reports around Hutt Contracts not refreshing at the end of round screens and player reports of progress getting reset.
TIE Fighter: We're looking into reports of Tie Fighters crashing into A-Wing and not getting credit for a kill.
Key Mapping: Reports around Key Mapping with 'O' still pulling up chat regardless of the new key map settings.
Misc Disconnects/Connectivity Issues: Our team is looking into reports around connectivity and disconnects. Please make sure you follow our bug report guidelines to outline every detail possible so we can look into the reports.
PC FPS Drops/Stuttering: The team is looking into reports around stuttering and FPS Drops on PC.
We expect fixes for at least some of these to be on board the update though, as of right now, nothing is confirmed.
That said, Star Wars Battlefront's Hero designer Guillaume Mroz has confirmed some of the company's plans for the July update.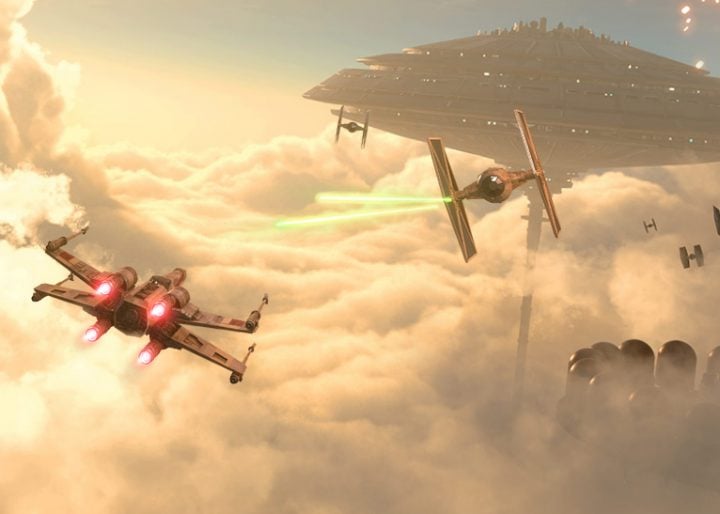 It appears that the July update will include some tweaks for Boba Fett's flamethrower, a fix for Dengar's Explosive Rush, and a fix for Hurricane Strike.
He also says that he'll be looking into Lando's damage output so we could see some changes to Lando in the update.
New Hutt Contract
The update will bring a new Hutt Contract for you to unlock.
The new Hutt Contract will be available in the July 21st update.

— EAStarWars (@EAStarWars) July 19, 2016
In a recent announcement, the developer confirmed plans to deliver a new Stinger Pistol Star Card via Hutt Contracts.
The Stinger Pistol "is the first charged Star Card that is an actual weapon that can be freely fired during the card's active time."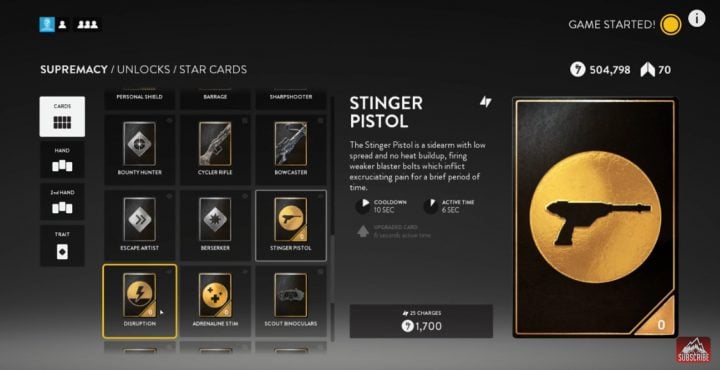 The screenshot here gives you a better look at the weapon and offers a few other details ahead of the update's release on Thursday.
Offline Mode: Skirmish
EA DICE promised offline content and the July Star Wars Battlefront update will deliver it to Xbox One, PS4 and PC gamers.
Skirmish mode will allow you to play two of Star Wars Battlefront's most popular modes offline on a difficulty level of your choosing. Those two game modes are Walker Assault and Fighter Squadron.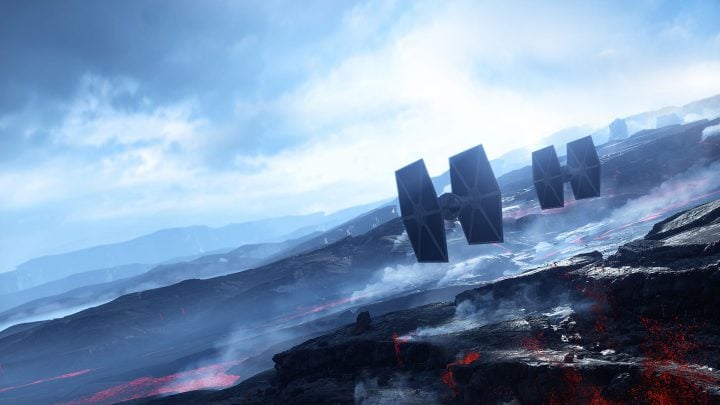 It'll feature multiple locations and it will allow you to play against bots or split-screen if you're playing on Xbox One or PS4. Split-screen won't be available for the PC, it seems.
For more on the new offline Skirmish mode, take a look at this pre-release breakdown.
10 Things to Know About the Star Wars Battlefront Death Star DLC
Death Star DLC Problems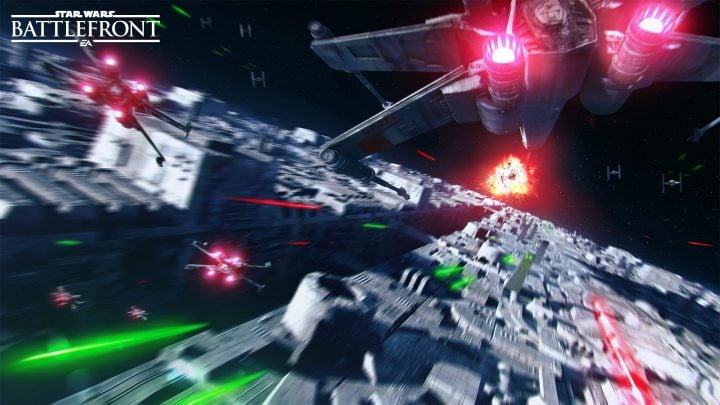 Surprise, surprise. The Star Wars Death Star DLC is causing problems for some gamers.
As we push away from the game's release we're starting to hear about some of the issues plaguing Xbox One, PS4 and PC users.
Death Star DLC problems include missing DLC content, lag, texturing issues, issues with Chewie's weapon, and various bugs on the DLC's new levels and the new game mode Battle Station. Redditors have kept a long running list of issue and it's worth a look.
It's still early so we expect complaints about balancing issues and other bugs to pickup as more people install the DLC.
If you discover a bug, you'll want to report it to EA DICE so that the developer can tackle it in a future Battlefront update.
And if you run into a problem, you'll want to check out our list of fixes for common Battlefront problems on PC, Xbox One and PC to see if you can find a remedy.

As an Amazon Associate I earn from qualifying purchases.