Just Cause 3 Release: 5 Reasons to Get Excited
The Just Cause 3 release date arrives well after the big games of the year, but it is a game that many players, including those at Gotta Be Mobile, simply cannot wait to play.
We had fun exploring Kyrat with the Far Cry 4 wingsuit, but it's growing harder and harder to wait for the Just Cause release date to pick up a grappling hook and wingsuit for open world exploring, destruction and fun.
As we monitor the Just Cause 3 release, paying close attention to new videos, gameplay details and what you can do in the new game — it's time to bring you up to speed with the latest Just Cause 3 news.
Nielsen ratings may list Fallout 4, Halo 5 and Call of Duty: Black Ops 3 higher up on the list of games that people are looking forward to, but Just Cause 3 is the focal point of excitement here.
Just Cause 3 places you in control of Rico Rodriguez on Medici, a Mediterranean island under the ruthless control of General Di Ravello.
It's time for you to take on this dictator and free this island even if you need to destroy half of it with the new multi-grapple options, more powerful weapons and chained together destruction that promises to amaze.
Here are the important details you need to know about the Just Cause 3 release.
Just Cause 3 Release Date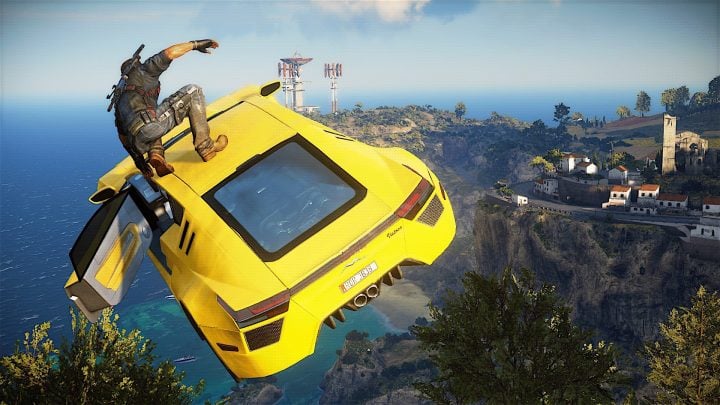 The Just Cause 3 release date is just two months out, and we are starting to see teasers come out fast for the new game, with gameplay, wingsuit teasers and more.
We have yet to hear about any Just Cause 3 midnight release date events, and even though this is a game many are looking forward to, it may not be something that takes place at most stores.
Users can purchase Just Cause 3 for Xbox One, PS4 and PC. The special Day One Edition includes the chance to win a $50,000 island. There is also a Just Cause 3 Collector's Edition for $109 including a replica Grapple Hook.
If you pre-order Just Cause 3 you get three weaponized vehicles to help you rule over Medici with machine guns, rocket launchers and miniguns.