Kevin's Mobile Trio of Tech: Notebook, Tablet and Phone
Many of us have a trinity of mobile devices that we use on a regular basis: often a notebook, a tablet and a smart phone. I use a couple of notebooks, one primary tablet and two smart phones, all of which make up Kevin's Trio of Tech.
Notebook Computer: 15″ Apple MacBook Pro
If you have a desktop and a laptop then you also use two computers. I just chose to make my desktop a 15″ Apple MacBook Pro because it offers more power than my old Lenovo desktop  and more versatility than upgrading to a more powerful desktop. I picked the brand new 15″ Apple MacBook Pro with the Intel Core i7 quad-core processor, AMD Radeon HD 6490m graphics, 500GB hard drive and 4GB of RAM along with the new Thunderbolt port introduced in that model. I haven't looked back!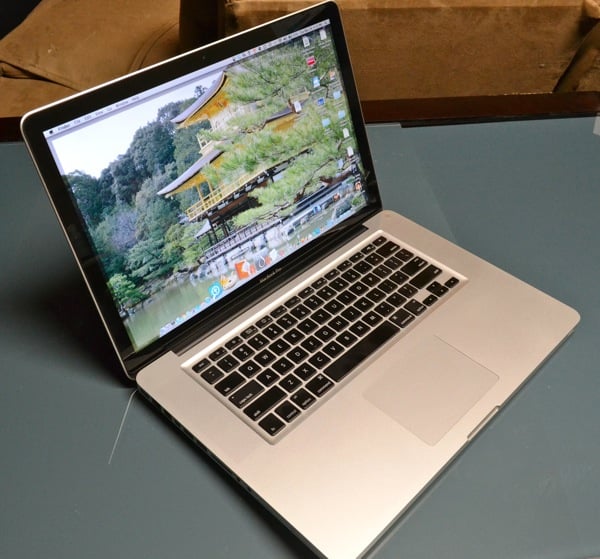 This system is fast and powerful, especially after I upgraded to an SSD for the main drive and replaced the DVD Super Drive with a 7200rpm 500 GB SATA notebook drive. My old system housed an Intel Quad Core processor too, but the MacBook whips that old system easily in every task I perform including video editing, RAW digital photo editing, basic stuff like writing and surfing the web, and playing some games. I also encode DVDs ripped from my collection so that I can watch them on my Apple TV at home and my iPad on the road.
My MacBook Pro connects to an external display via the Thunderbolt/mini-display port. I also plug a 2TB Western Digital Firewire external hard drive into it for backup and file storage. When at home I use the Ethernet port for faster networking and download speeds.
For more mobile computing I also use the 2010 version of the 13″ MacBook Air. It is not as fast or powerful as the MacBook Pro but my shoulders like it more since the computer is feather light in its computer bag (or often just a sleeve). However, if you forced me to give up one of the two, I would hand over the Air quite reluctantly. It just can't do all that my MacBook Pro can do. It is close, but not enough to replace it full-time.
Tablet: Apple iPad 2 with 3G and 64 GB
I have an ASUS Eee Pad Transformer with the keyboard dock and love it. However, it fails the pick-up-and-go challenge that our own Warner Crocker mentioned when reviewing tablets a while ago. He says that when you can, or want, to only take one device with you, which one is it? That tablet grabs top honors for many reasons. For me, the Transformer comes close to unseating the iPad, but the iPad 2 out performs the Transformer in just a few key categories.
First, I have an emotional attachment to my iPad. I thought I loved my first iPad, but when Apple released this one I realized just how much a piece of technology can become a part of you. It broke recently and the weekend I was without my iPad made me appreciate it all the more.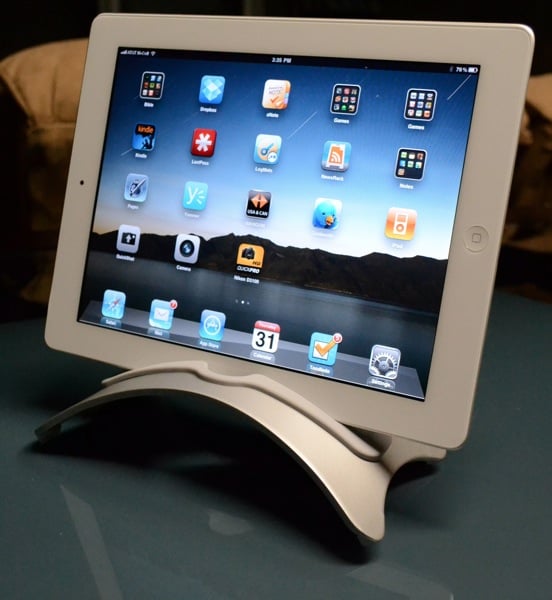 The iPad 2 is thinner and faster than the Transformer. It is light and looks nice. When I don't have it with me I feel incomplete. That sounds crazy, but I do everything with it. My calendar resides on it. I check email more on it than any other device. As a pastor, I love carrying around my large digital theological library, meaning I can study any portion of the Bible with great depth instantly. It doesn't matter if I'm standing in line at the post office or sitting at school waiting to pick up my son from soccer. I'm productive with this device almost everywhere.
On vacations or trips for my church I have the above tools but also add entertainment. Because Android is a little behind iOS in the breadth and quality of tablet specific apps, I still can't watch Netflix or Hulu via on my Transformer without rooting it. I don't mind doing that on my phone but don't like doing it on a tablet that has to be stable 100% of the time. There is hope that this will change, but until it does the iPad gets the nod.
Smart Phone: Samsung Infuse 4G
When I chose to upgrade my MiFi to an HTC Thunderbolt my Android phone love affair began. Now I also have a Samsung Infuse 4G giving me access to both AT&T for when I'm at home and Verizon for travel and tethering. I've had bad experiences with AT&T on the road with limited coverage in the places I frequently travel. Most of the rural areas of North Carolina, Tennessee, Kentucky and Indiana do much better on Verizon than AT&T. Charlotte and Greensboro, two nearby cities I frequent, have 4G coverage so I get fast download speeds on the Thunderbolt for both basic Internet via my phone tasks and for tethering to my iPad or MacBook Air.
I'm not a frequent traveller so, again if you forced me to give up one of my two phones, I'd hand over the Thunderbolt for a few reasons. First, near my house AT&T has better coverage and their 3G network is pretty fast. There is no 4G within 50 miles.
The Infuse 4G's huge 4.5″ crisp screen impressed me so much I had to have it. My iPhone looked so small and the Thunderbolt, while close in size, doesn't compare. The size of the Infuse screen means I don't mind reading email and web pages or even Amazon Kindle books on this phone.
I used to have an iPhone 4, but gave it to my son. I was concerned that the Touchwiz interface would not respond well enough. iOS responds faster than some devices, but the Infuse is quite comparable. I notice no lag except when the phone first boots up, which does seem to take forever.
The Infuse 4G has a great cameras for a smart phone. I feared that I would miss my iPhone 4 camera, but I haven't. I love the way Android handles photo, video and sharing. Just this week my Infuse saved the day when I was asked to give the invocation at our local county board of commissioners meeting. A group of 4H kids led the pledge of allegiance and the board's camera battery died. I took the pic with my Infuse and it turned out great.
The integration with social networking sites like Twitter make it more useful out of the box than the iPhone. I love being able to quickly restore my contacts, email, and calendar through Google.
The combination of the MacBook Pro, iPad 2 and Samsung Infuse 4G works well for me. Look for similar posts from our other writers and let us know what your trio of tech includes.

As an Amazon Associate I earn from qualifying purchases.