Kevin's Next Phone: iPhone 5 for My Wife
In the spring I added a second phone to my mobile arsenal, the HTC Thunderbolt on Verizon. When my son broke his iPhone 3GS I took the opportunity to hand down my iPhone 4 to him and replace it with the Samsung Infuse 4G. Unless the iPhone 5 or some other Android phone shows up with incredible specs, I don't see myself upgrading this year. However, my wife's old iPhone 3GS desperately needs to be replaced since the battery lasts maybe 5-7 hours and cuts off, even though the battery indicator percentage reads in the fifties.
No Switching for Her
No matter what I say or how much I try to convince her otherwise, she wants the iPhone 5 sight unseen. No Android for her. She is certain it will be at least as good as the iPhone 4, which I had for almost a year. And she likes the iOS platform. She's used to it and won't have to learn something new. I would not be surprised that if Tim Cook stood up at the announcement event and said, "The iPhone 5 will be exactly like the iPhone 4 only newer" she would still want it.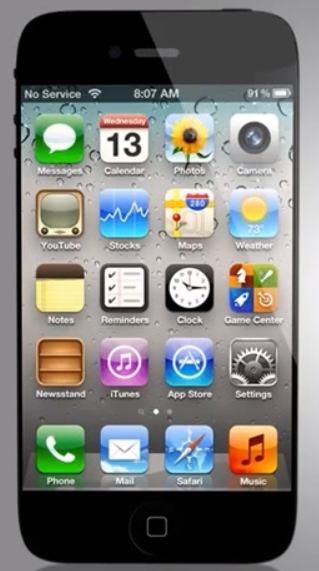 Kidding aside, she likes the apps she uses now and wants to use them on her next phone. Apps alone stops many people from making the switch.
Retina Display and Build Quality
The iPhone 4's retina display offers a crisp view of text, and my wife assumes the iPhone 5 will have at least as good a display. That and the size are important. She doesn't want a larger phone, like my Samsung Infuse 4G. "It is too big and feels too flimsy," she says. But it is not just weight, because the HTC Thunderbolt weighs more. The iPhone 4 feels sturdy.
What She'd Like to See Different
She doesn't like the boxed edges and hopes they round them off like the iPad 2. She also hopes to see integrated turn-by-turn directions built into the Maps app. When I told her about the possibility of voice integration her eyes lit up. She likes that I can talk into my phone using the FlexT9 Keyboard from Nuance, or Google's built-in voice tools to make it do much more than she can on her iPhone.
She mostly wants longer battery life and a faster phone, due to her iPhone 3GS just being old and worn out. We could replace the battery, but she just wants something new. I can't blame her.