Kindle Fire is Half The Android Tablet Market
The Amazon Kindle Fire accounts for half of the Android tablet market just five months after its release according to comScore.  The Kindle Fire represented 54.4% of the Android tablet market as of February 2012 according to Comscore. The entire Samsung Galaxy Tab family comes in second with 15.4%, while the Motorola Xoom holds just 7% of the Android tablet market.
In two months the $199 Kindle Fire nearly doubled its market share while the Galaxy Tab family, and every other Android tablet, lost market share. ComScore gives no explanation for the shift, but the tablet's price and Amazon's ecosystem seem like probable reasons.
Read: Amazon Kindle Fire Review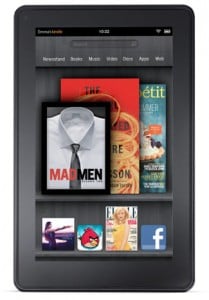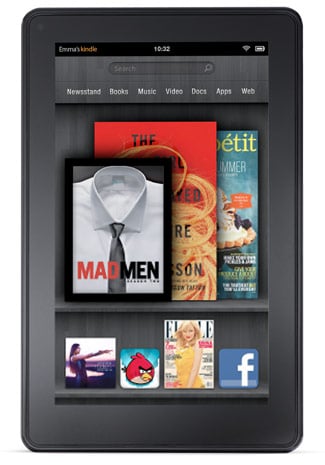 The Kindle Fire is a great inexpensive tablet, but its success isn't necessarily benefitting Google. While the Kindle Fire runs Android, Amazon ships the Fire with its own  app store. The Google Play Store is not included in the Kindle Fire, which is bad for Google. Google doesn't earn commissions on Kindle Fire app sales.
Another lowlight for Google is that Fire users don't browse Web sites web as often as other tablet users. Google earns the bulk of its money through search ads that are displayed next to search results and partner Web sites.
The comScore report shows that the bigger a tablet is, the more content a user is likely to consume. Users with 10-inch tablets (including the iPad) averaged 125 webpages viewed in the month of February 2012. People with 9-inch tablets averaged 116 webpage visits, 7-inch tablets like the Kindle Fire averaged 90 webpages visited. Those with 5-inch tablets averaged just 79 pages.
While it's not necessarily good news for Google that Amazon dominates the Android tablet market, the amount of content consumed by iPad users is good for the search company. More page views on Web sites with Google Ads means more money for Google. So, if iPad users browse the web more that means Google makes more money off the iPad, just like the company made more money on the iPhone in 2010 than it made on Android.

This article may contain affiliate links. Click here for more details.