Kindle Fire is Most Favored Tablet by Android Developers
Not only is the $200 price point of the Amazon Kindle Fire giving the Android-based tablet a leg up with consumers, the tablet is being eyed and favored by developers. With developers focusing on Amazon-centric hardware, there may be longer term repercussions for the entire ecosystem, with fragmentation being the most worrisome result.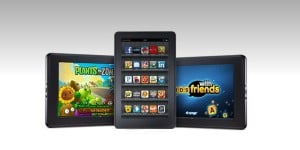 In a survey conducted by Appcelerator and IDC, 49 percent of developers say that they would primarily target the Kindle Fire, edging out the Samsung Galaxy Tab and rival Barnes & Noble's Nook Color, the latter of which garnered 24 percent of the votes. Globally, however, Samsung still leads the Android tablet market with multiple iterations of its Galazy Tab tablets available in varying screen sizes to target different users.
It's easy to see why the Kindle Fire would be popular with developers. As tablets have so far not made enough momentum to take on Apple's iPad, Amazon's low price point will help the company rapidly gain market share. With more Kindle Fire users than traditional Android tablet users on either the Honeycomb or Ice Cream Sandwich platforms potentially, developers would want to target the larger Amazon user base in an effort to sell more apps.
However, as developers begin targeting the Kindle Fire tablet, which eschews Google's own Android Market app store for Amazon's own Amazon Appstore for Android. While other Android phones can install Amazon's own storefront on their phones, it's unclear if many will do so if Android Market comes pre-loaded on their devices.
Via: CNET

As an Amazon Associate I earn from qualifying purchases.