Kindle Fire Orders Begin Shipping A Day Early
While some of you are still trying to decide whether to pick up a Kindle Fire from Amazon, a Nook Tablet from Barnes and Noble or something else entirely, Amazon has let those that have made the the Kindle Fire their final decision know that their pre-orders have begun to ship a day earlier than anticipated. The Kindle Fire's launch date is tomorrow which means that customers will see their new $200 tablet show up, you guessed it, tomorrow.
So far, reviews of the tablet haven't been stellar. Just about every review that has gone up in the last 24 hours has raved about the cheap price tag but gone on to complain about the tablet's sluggishness.
Amazon has been taking pre-orders for the Kindle Fire for just about a month now and on its first day, the company was able to move 95,000 units so it will be interesting to see what the final tally is, should Amazon release that information.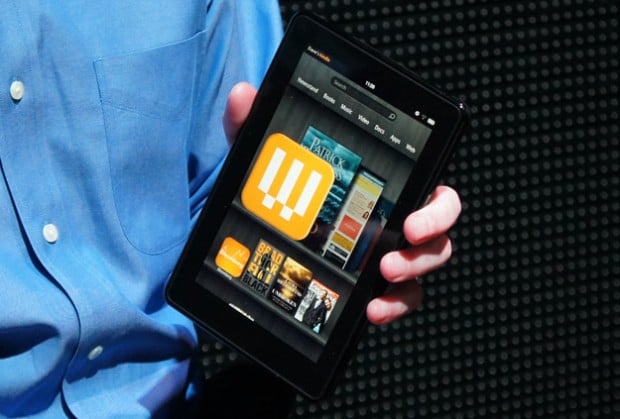 Before you take the plunge, be sure to read our comparison of the Kindle Fire to the Nook Color and the iPad and also have a look at our hands-on with the latest Android tablet to hit shelves.

As an Amazon Associate I earn from qualifying purchases.