Kyocera Hydro Smartphone Gaining Regulatory Approval
It looks like the Kyocera Hydro smartphone that was announced recently at the CTIA trade show is now headed to the FCC for regulatory approval in the U.S. It's still unclear which carrier will support the Hydo, but the FCC approval shows CDMA band 1900 MHz as well as WiFi support.
The Hydro is considered a mid-range or entry-level Android smartphone that is built for consumers who enjoy a lifestyle surrounding water. As a water resistant handset, the Hydo can last for up to thirty minutes when submerged under water for up to a depth of three feet. While the Hydro isn't a phone to take on your next dive trip, it could survive a rough and tumble poolside when summer hits.
Given Kyocera's prior relationship with the Now Network in launching the Echo and other devices, Electronista is speculating that Sprint could be a destination for the Hydro to debut at. The phone does support Android 4.0 Ice Cream Sandwich and when we glimpsed the phone, it appeared to be a vanilla build of Android sans any skins or overlays. It's unclear if the Kyocera Hydro will gain UIs or skins when it launches.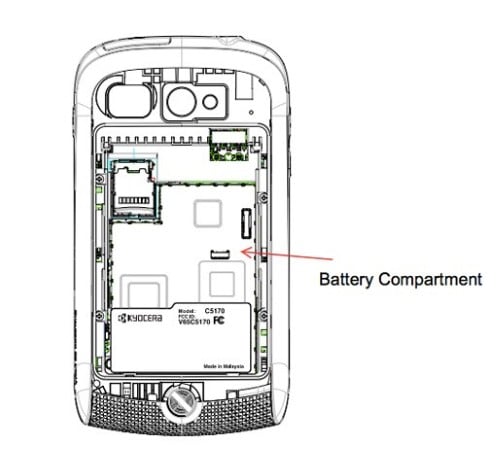 The phone has a 3.5-inch HVGA resolution display, 1 GHz single-core Snapdragon CPU, and 512 MB RAM. What stands out about the Hydro is that looking at the design of the phone, it doesn't look like a rugged handset and could blend in with other consumer smartphones on the market.
Also at CTIA, Kyocera had announced the Rise, a smartphone with a sliding keyboard, as well as the tissue conduction smartphone which is one of the technological highlights of the show.