LaCie Little Big Disk Packs Thunderbolt 2 Interface and Blazing Speed
LaCie pulled the wraps off of their Little Big Disk Thunderbolt 2 product at the 2014 International CES. Designed with videographers in mind, the Little Big Disk has a Thunderbolt 2 interface and two PCIe interfaced 500GB SSDs in RAID 0. With claimed speeds of up to 1370MB/s, LaCie believes that they have the fastest portable hard drive available.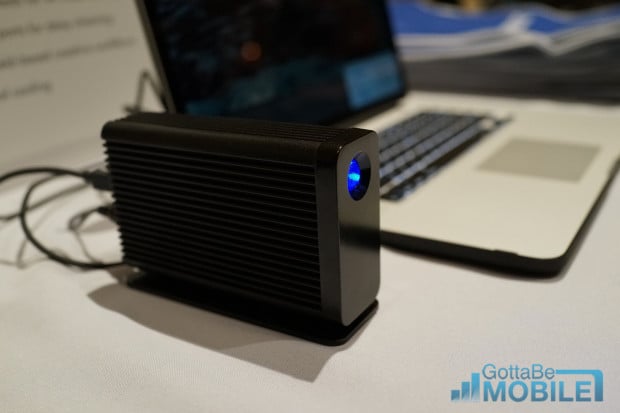 While appealing to people who want the fastest external hard drive interface possible, LaCie hopes that editors of 4K and HD video will use it when recording in the field. With a maximum speed of 1,375MB/s, that is nearly double the rate currently available from the internal drive on the newest MacBook Pro.
With the ability to record straight from a camera directly to the external drive through the Thunderbolt 2 interface, video capturing and editing on the road should be much easier.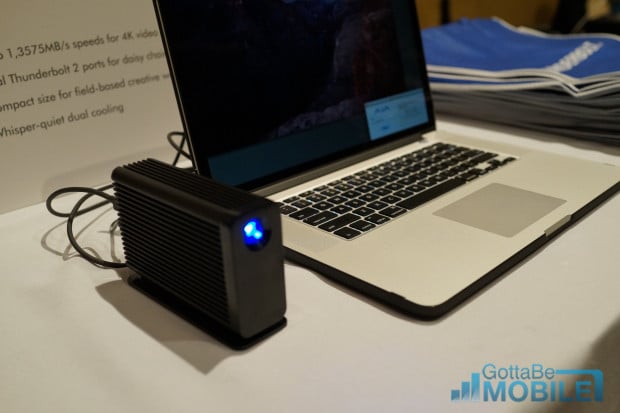 For those looking for fast storage on the new Mac Pro will also appreciate the drive, although 500GB might be smaller than what professionals are looking for on their desktop machine. It is a bit of a surprise that Apple did not offer a RAID-able setup built-to-order, with two PCIe solid state drives for maximum speed.
One potential downside to this drive is that if the RAID fails, all data will be lost. Video professionals will have a backup of the data for redundancy, but some people may fall into a false sense of security believing that data stored on the external is "backed up." It is important to still have good backup practices.
The drive will be available sometime in Q1 and pricing has yet to be determined. It will come with a 3-year warranty.

This article may contain affiliate links. Click here for more details.