Latest Android Trojan Can Record Your Phone Calls
Trojan viruses aren't new to Android. Malware has popped up in the past and nefarious individuals will continue to plague Google's mobile software with them. However, the latest one, discovered by security firm CA, is up there with the worst of them. Previous Trojan's have been able to log phone call details but this new one takes it a step further. Apparently, this new virus puts a 'config' file on your phone that is able to record your phone conversations and send them back to the individuals responsible for creating this.  Now, obviously, you're probably not going to find this thing on the official Android Market. Where you will find this is on third party app stores. So, if you have been using those, it might be time to give it a rest.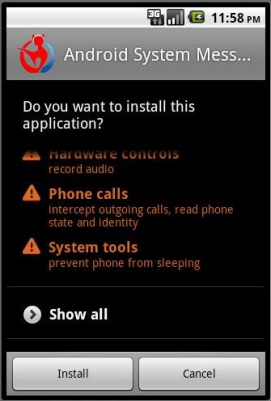 If you absolutely must use them, then you probably want to pay greater attention to the permissions that the software asks for. This virus in particular wants you to grant it a host of permissions which should be a red flag from the get-go.
In the end, this virus and just about every single Android Trojan are easy to fend off. Just pay attention to what you're installing or else you might just find out that you have had some shady individuals listening in on your conversations with your girlfriend, your bank or your place of employment.
Via: ZDNet

As an Amazon Associate I earn from qualifying purchases.