Latest Chrome Internet Browser Test Version Adds Notification Center
The latest builds of Chromium for Windows include a new Notification Center that could come to Chrome sometime in the future, according to The Next Web.
Chromium is the open source project which shares much of the same code as Google's Chrome browser, so features that appear in it will often come to the browser and OS, eventually. The new Notification Center is a way for Chrome extensions and HTML5 apps to send notifications to users.
The feature is still in development stages, so it could change in the future. The screenshot above shows what notifications currently look like with the new feature. The design may chance over time, and will almost certainly look different on Mac and Chrome OS computers when it comes to more platforms.
The new Notification Center comes shortly after Android Community Manager Paul Wilcox posted a photo of a new Android statue that looks like it's made of chrome. The new statue is in Building 54 in the Google Mountain View campus, which is just opposite the lawn where the company places all of its Android statues.
Wilcox claims the statue isn't an announcement of a new feature. There is a chance, however, that it means the Chrome and Android teams are now working more closely together.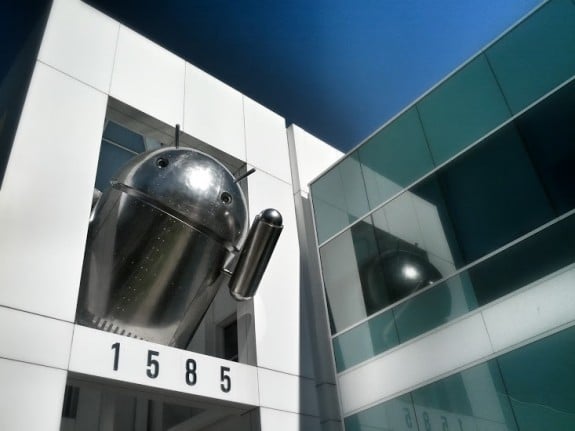 There's also talk that future versions of Chrome would include Google Now cards, like recent versions of Android. A Notification Center in Chrome could help Google bring the service to its desktop browser. Such a feature could show the came Google Now cards on users' desktops and Android phones, making it easier to see them at any time.
The Notification Center could also theoretically bring Android notifications to Chrome so users don't have to look at their phones to see the updates they have. Google hasn't said anything about the feature yet, however, so any possibilities are just conjecture at this point.

As an Amazon Associate I earn from qualifying purchases.