Lava Xolo X900 First Smartphone With Intel Medfield Processor
Intel is taking its chipset to your pockets and the company had revealed that the first smartphone to ship with its Intel Atom-based Medfield processor would be coming this week. Now, we know that the smartphone that's launching this week, and will be the first out of the gate with Intel's mobile applications processor, will be the Lava Xolo X900, launching on April 23 in India.
The Xolo X900 will feature Intel's Medfield processor with a single-core 1.6 GHz clock speed and 400 MHz graphics engine. The phone will sport 1 GB of RAM, 16 GB internal storage, and come with NFC capabilities. The phone has a resolution of 1024 X 600 and will also have an 8-megapixel camera with a burst mode that's capable of capturing 10 images per second.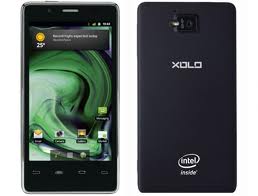 The Xolo X900 will be shipping with Android 2.3 with an over-the-air upgrade at a later date to bring Android 4.0 Ice Cream Sandwich.
In addition to Lava's Xolo X900, Medfield will also find a home in Lenovo's K800 smartphone, which is expected to debut in May in China. At launch, The Verge is reporting concerns that Medfield-based smartphones may see fewer apps in Google's Play Store as much of Android's software has been written for ARM-based applications processors to date. However, as Medfield adoption picks up, that situation will likely change.
In early benchmarks, Intel's single-core Medfield processor had put out great performance when compared to dual-core ARM CPUs. Additionally, despite delivering power, Medfield was also able to offer comparable battery life to ARM-based CPUs.
The Xolo X900 is expected to cost $425 without a contract at launch.