Leak Reveals Motorola Smartphones for Verizon, Sprint, and AT&T Networks
It looks like Motorola has several unannounced smartphones planned for U.S. carriers Verizon Wireless, Sprint, and AT&T. Missing from the pack is T-Mobile USA, the nation's fourth largest carrier and Motorola's first Android launch partner for the Motorola CLIQ with MOTO BLUR several years ago.
According to sources to pocketnow, Motorola will have one smartphone for Verizon, two for AT&T, and one for Sprint in the near future.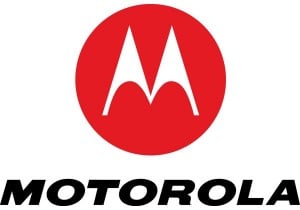 The Verizon Wireless model will be the much rumored Motorola Droid RAZR HD, which was also known by its Droid Fighter code name. That device was spotted recently on the Cellebrite system and bears the model number ZT926. The phone will launch with a 720p HD display, 4G LTE connectivity, and dual-core processor with an upgraded camera module, according to early rumors.
AT&T will be getting two Motorola phones for its LTE network. The first model is codenamed the Motorola Asanti and will bear a landscape-oriented slide out QWERTY keyboard. That phone has a model number of XT898. Unlike the Droid RAZR HD, the Asanti will be closer in specs to the Motorola Droid 4 on Verizon currently and will feature a qHD resolution display. The second model has a codename of Dinara and bears the model number MB866. The phone will be a typical slate form factor and will not come with a hardware keyboard. The Dinara may succeed the Motorola Atrix 2, which is a 4G HSPA+ model.
And finally, Motorola will have a successor to the Motorola Photon 4G for Sprint. Like most recent Sprint smartphone introductions, the new device will support Sprint's new 4G LTE network, rather than the 4G WiMax network that the Photon 4G debuted under last year. The new phone will be called the Photon Q 4G LTE. Speculations have it that the Q represents the QWERTY keyboard that the device will support. Unlike the AT&T Asanti, however, the Photon Q 4G LTE will have a front-facing keyboard with a candybar form factor, similar to the Motorola Q of the Windows Mobile era and the current 3G-only Motorola Admiral.
The publication also reported several unknown Motorola model names and numbers, all of which may be international devices. These include the Motorola Primus XT621 as well as the Yangtze XT881/XT885/XT886/XT889/MT887.
It's unclear when any of these phones will be announced or launched. Considering that the Photon 4G originally debuted in summer, the Photon Q 4G LTE may be announced soon to succeed last year's model.
Google had recently closed its acquisition of Motorola Mobility and these devices may be among the first released by a Google-owned Motorola.

As an Amazon Associate I earn from qualifying purchases.