Leaked HTC DLX Phablet Appears for Verizon Wireless
It's been long rumored that Verizon Wireless may be the beneficiary to a high-end 5-inch Android phablet made by HTC, and now that HTC had announced the J Butterfly, it seems that Verizon may be bringing a variant of the high-end smartphone to its 4G LTE network in the form of the DLX. Leaked photos of the HTC phablet began surfacing on Android Central over the weekend and Engadget confirmed that the 'DLX' moniker could stand for 'Deluxe.'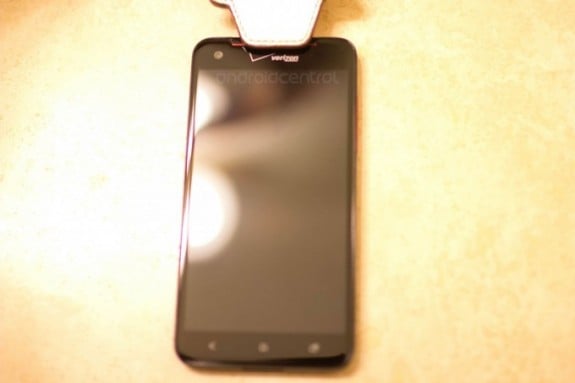 In the past, there was a bit of confusion over the naming scheme. At one point it was thought that the tablet would be called DIX, not DLX, standing for Droid Incredible X, placing the device in HTC's flagship One 'X' series. As Verizon did not pick up any of the One series devices from HTC from the company's Mobile World Congress or any recent One Series refresh–like the HTC One X+ and the One VX–this device may be the closest to a One series on Verizon's 4G LTE network.
Leaked specs suggest that the device will have a 1.5 GHz Qualcomm Snapdragon S4 Pro processor, the same CPU that is debuting on the LG Optimus G. Though the exact chipset has yet to be confirmed on this variant, Android Central says that the device will in fact run a quad-core processor. There will also be 2 GB RAM, a non-removable 2500 mAh battery, and 16 GB on-board storage.
For a high-end device, it's unclear if 16 GB will be limiting. There's some conflicting information about the camera, whether it's the same 8-megapixel shooter that's on the One X or if it's an upgrade 12-megapixl camera.
Additionally, Android Central is reporting:
Our source also says the back is reminiscent of the Droid Incredible 2, so figure soft-touch over polycarbonate. Visually, we're seeing the same dark red highlights Verizon has used for years, including on the camera housing, bezel and volume rocker. The rear speaker has the same design as the One X. Also of note: We're told the power button is centered on the top bezel, not off to one side like on most HTC phones. (It's not visible in our photos.)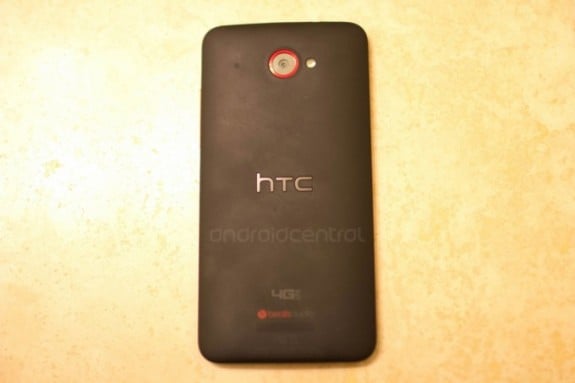 Most notably, the device will be sporting a 5-inch display that has Full HD 1080p resolution. Though Android Central is reporting that it may be a Super LCD 2 panel, The Verge had previously covered the launch of the J Butterfly and was extremely pleased with that variant's crisp 5-inch Full HD 1080p display with a Super LCD 3.0 screen.
HTC's phablet will find competition against Samsung's Galaxy Note II, which will debut with 4G LTE connectivity, quad-core processing, and a 720p HD display.
Pictures courtesy of Android Central. 

As an Amazon Associate I earn from qualifying purchases.