Leaked HTC Endeavor ROM Reveals HTC-Made Siri Competitor
HTC may be taking on Apple outside of court as well by introducing a Siri competitor to bring a better voice and speech recognition engine called HTC Speak. Mention of HTC Speak was seen as part of a leaked ROM for the forthcoming HTC Endeavor smartphone, which was previously rumored to be called the HTC Edge.
In addition to HTC Speak app, it looks like HTC will also be making its own HTC movie editor and it's unclear if HTC will bundle both the stock Android 4.0 movie editor and its own on the company's Android 4.0 Ice Cream Sandwich devices or if it will forego Google's native movie editor all together.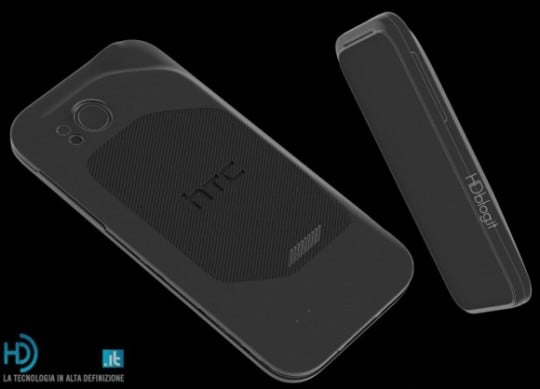 It's unclear how HTC Speak will figure into the equation as Android already has Google Voice Actions, which delivers basic voice functionality and allows users to open apps, search the web, or navigate to a destination all using their voice. Google Voice Actions doesn't deliver on some of the more basic voice assistant functionality that is enabled by Apple's Siri, such as setting reminders, creating alarms, creating new appointments, and other more complex tasks.
The HTC Endeavor is rumored to be introduced at Mobile World Congress with a quad-core NVIDIA Tegra 3 mobile applications processor.
A leaked image of the HTC Endeavor reveals a design that resembles the HTC Incredible series of smartphones, such as the HTC Droid Incredible 2 for Verizon Wireless. The device has a contoured back and an outline of the device was also spotted on NVIDIA's media invitations that were recently sent out as part of the chip-maker's MWC agenda.
Via: Android Community

As an Amazon Associate I earn from qualifying purchases.