Leaked Official Gingerbread Build for HTC Thunderbolt Ready for Download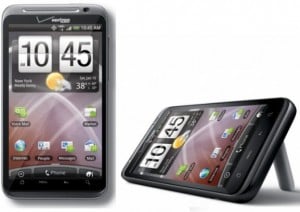 While HTC and Verizon are now saying that the official release of Android 2.3 Gingerbread for the HTC Thunderbolt, the carrier's debut 4G LTE smartphone, will be coming this fall, eager users who don't want to wait can now download a leaked official build of Gingerbread for their devices. Though the build that's leaked is said to be an official build, it's still a work in progress and there may be further changes made by either HTC or Verizon before the final version is pushed out to devices, so users who want to download and upgrade should proceed with caution as there may still be bugs. The build is said to be an official build, however, so hopefully this new leaked build won't be bricking devices as prior leaks we've seen in the past had.
Again, as this isn't still a final build, we can't recommend installing this as it could cause irreparable harm to your devices if something goes wrong. That said, if you still want to download, you can head over to RootzWiki to find the file and learn more.
Via: DroidMatters

This article may contain affiliate links. Click here for more details.