Zelda Tears of the Kingdom Release Date Tips
If you've pre-ordered a copy of The Legend of Zelda: Tears of the Kingdom, or if you're thinking about buying a copy, there are some things you should do before the game arrives.
Nintendo is preparing to release its highly anticipated sequel to Breath of the Wild. The Legend of Zelda: Tears of the Kingdom release date is set for May 12th on Nintendo Switch.
Retailers are currently taking pre-orders ahead of the game's release. And with the release date just hours away, many Switch owners are thinking about buying it early.
If you decide to buy Legend of Zelda: Tears of the Kingdom ahead of its release date, or if you're currently debating it, there are some steps you should take before May 12th.
Decide If You Want to Pre-Order
There are some great reasons to put in a pre-order right now, but there are also some reasons why you might want to hang back and wait.
If you loved Breath of the Wild and you're a huge Zelda fan, buying this game is probably a no-brainer. However, you may not want to buy the game this second. Here are a few reasons why:
Wait for Legend of Zelda: Tears of the Kingdom reviews.
Wait for better deals.
Wait for Nintendo to fix bugs post-release.
Do your research and decide if the game is worth the investment right now. Remember, many retailers allow you to cancel a pre-order, free-of-charge, before a game ships.
That being said, some retailers will charge you for a game immediately. That's something to think about if you aren't prepared to pay for the game today.
Pick the Right Edition
Retailers are selling two different versions of Legend of Zelda: Tears of the Kingdom. And while most people will probably want to go with a standard copy, the other editions do have appeal.
The most basic version is the standard edition which will cost you $69.99 at retailers like Amazon and Best Buy. This is the no-frills version of the game and the edition most Nintendo Switch owners should buy.
And then there's the Legend of Zelda: Tears of the Kingdom Collector's Edition which retails for $130. It will arrive alongside the standard version on May 12th.
In addition to a copy of the game, the Collector's Edition comes with an art book, a steelbook case, an Iconart steel poster, and four pin badges. This version of the game is, as its name suggests, aimed at collectors and hardcore fans of the Zelda series.
Unfortunately, the Collector's Edition is hard to find right now and it might take a lot of work to track it down for $130.
Keep Tabs on Your Order
As we push toward May 12th, make sure you keep an eye on your pre-order if you've decided to buy the game ahead of time. This will help you avoid headaches.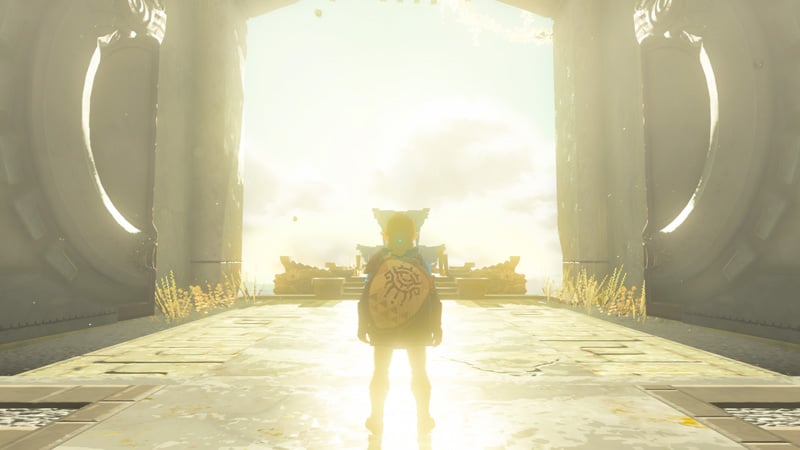 Make sure your delivery information is up-to-date. If you recently moved, you may have forgotten to change your address. You'll also want to make sure your payment information is correct.
Prepare for the Download
The Legend of Zelda: Tears of the Kingdom will require a sizable download. Nintendo says the game requires 18.2 GB of free space.
This is the Nintendo Switch's largest game to date and it might require you to free up space on your console in order to install the game. The Switch only has 32GB of internal space available.
If you don't want to do that, you might want to look into buying additional storage. The Switch supports microSDHC or microSDXC cards up to 2TB.
Look for Deals
We won't see massive price cuts before the game's released, but you can save some cash if you shop around.
For instance, Super is currently selling the game for $67.99, or 3% off, but you can knock more off the price if you can track down a promo code.
Note that you can also use Nintendo Switch Game Vouchers to save some cash on a copy. If you decide to go that route, you can knock the price of the game all the way down to $49.99 at Nintendo.
Follow Nintendo
If you're interested in the game, make sure you follow the official Nintendo America Twitter account for the latest info about the game, its release, and more.
Tears of the Kingdom Midnight Release
GameStop will host Tears of the Kingdom midnight release events at select stores which means you'll be able to pick up a physical copy of the game right at launch.
You'll want to check in with your local retail store ahead of time to ensure they'll be open.
Try Breath of the Wild
You don't need to play Nintendo's Breath of the Wild in order to enjoy Legend of Zelda: Tears of the Kingdom, but trying the game won't hurt.
If you aren't sure if you'd enjoy a game like Tears of the Kingdom, see if you can go hands-on with Breath of the Wild. Buy it, or better yet, borrow it from a friend or family member and give it a try.
Trying/playing the first game will make your Tears of the Kingdom play through more enjoyable since it's a direct sequel. It will help you learn about the world, characters, and much more.
If you don't want to buy Breath of the Wild or you can't find a copy to borrow, and you're still determined to play Tears of the Kingdom, you'll want to watch videos and read about the first game so you can at least be somewhat familiar with the storyline and the universe's characters.