Lenovo IdeaPad A1 Tablet Review: First Impressions
The Lenovo IdeaPad A1 tablet has just come in for review and we are going to be putting it through the paces over the next week or so.
If you're not familiar with the IdeaPad A1 tablet, it's an Android Gingerbread based slate that launched back in October of 2011. Lenovo clearly did not have the iPad in mind when it launched the IdeaPad A1.
Instead, Lenovo went after Amazon's Kindle Fire, another Android-based tablet that launched just a month after the IdeaPad A1. Both tablets feature a variation of Android Gingerbread. Both tablets have a 7-inch display. And both arrived with a price tag of $199.
(Read: Lenovo Ideapad A1 7-Inch Android Tablet Hands-On.)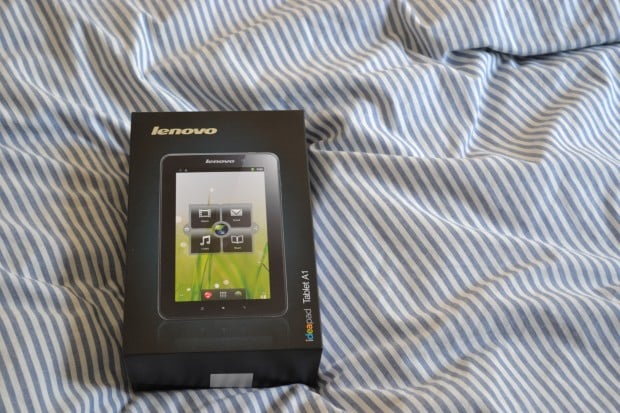 This isn't an iPad killer but instead, a device that Lenovo thinks can stand toe-to-toe with the likes of the Kindle Fire and Barnes and Noble's Nook Tablet. And it'll also have some more competition arriving soon in the Samsung Galaxy Tab 2.
So can it compete with the big boys?
That's a question we hope to answer over the course of the review.
To start though, I want to offer up some of my first impressions of Lenovo's IdeaPad A1 tablet.
I am going to be brutally honest here. When I first got my hands on the box, I wasn't expecting much. I knew that it was a Gingerbread tablet and I knew that it had a 7-inch screen. This almost immediately brought me back into the nightmare that was the original Samsung Galaxy Tab but I opened the box anyway.
And I'm glad I did.
The IdeaPad A1 is an extremely well-crafted tablet and I am still bewildered as to how it's available at the $199 price point. With all of the talk about the Kindle Fire, this tablet has flown under the radar which, after handling it for a few hours, seems odd to me.
Odd, because it has great build quality. Odd, because it has a great IPS display with Gorilla Glass. And odd, because of how well it seems to handle apps, Android and the web, even with its single-core processor.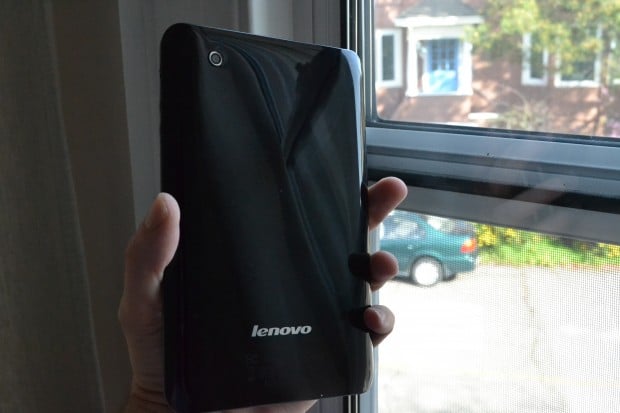 I am easily able to hold it in one hand, essentially for a tablet that has a 7-inch display, and I feel like it's light enough where I can easily slip it into a jacket pocket without feeling burdened.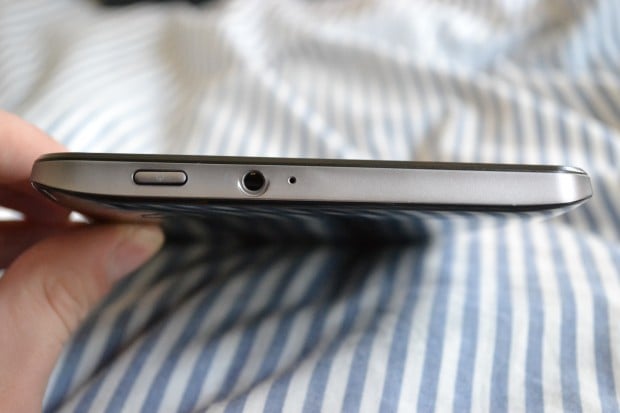 Oh, and let's not forget the design. At $199, you can't expect much more than plastic – which the IdeaPad A1 employs, but it does have a nice looking magnesium band that encompasses the entire tablet. Buttons included.
It also has a microSD card slot for memory expansion – love that, and the 3.5mm headphone jack is on the top of the tablet. I've always preferred that over placement at the bottom.
While I'm still poking around the software and haven't yet delved into the battery life – which is said to be around seven hours, I'll say this.
I realize the tablet is rocking Gingerbread but so far so good. I haven't experienced any slow down, apps open when I tell them to, web browsing is good, and I rather like Lenovo's Launcher widget which greeted me once I unlocked the IdeaPad A1.
It's pretty impressive that Lenovo was able to load all of these features in a device that costs a mere $199.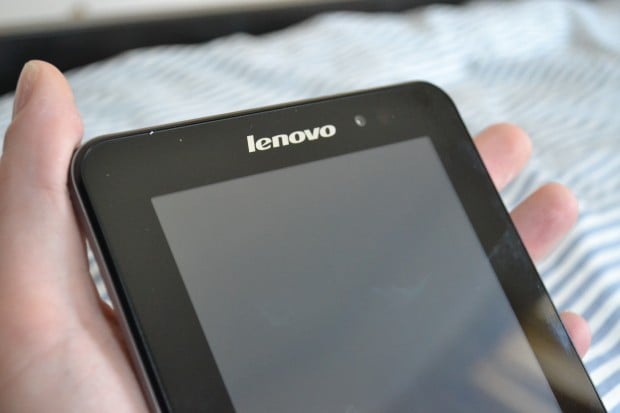 Right now, I have high hopes for the IdeaPad A1 tablet and I'm looking forward to digging in deeper to see if it can indeed compete with the Kindle Fire and Nook Tablet for the hearts and minds of consumers looking to get fully featured tablet without the hefty price tag.

As an Amazon Associate I earn from qualifying purchases.