Lenovo Says "No" To Windows Tablet/Slates and Waits for Honeycomb for Android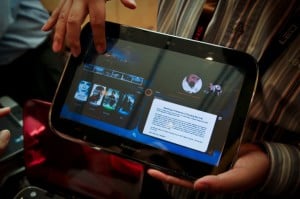 Lenovo may still be releasing the LePad in China, but US Lenovo enthusiasts will have to wait a bit longer to see an Android Tablet/Slate from Lenovo. According to a report from Engadget, Lenovo's COO Rory Read has been quoted as saying that Lenovo will follow Google's advice (Android 2.x isn't made for Tablets) and wait until Honeycomb before they release a Lenovo Android touch tablet.
Lenovo's Director of New Technology, Howard Locker, is also throwing cold water on the Windows 7 Tablet/Slate front by saying "Windows 7 is based on the same paradigm as 1985 — it's really an interface that's optimized for a mouse and keyboard." I'm thinking, like Engadget, that Locker's comments mean that we won't see a Windows 7 Tablet/Slate from Lenovo. Can't say I blame them.

As an Amazon Associate I earn from qualifying purchases.