Lenovo Smart Display is an Epic Home for Google Assistant
The Lenovo Smart Display with Google Assistant is an epic new smart home control system that is essentially Google Home with a screen and a ton's of screen optimized displays for the Google Assistant.
Available in 8-inch and 10-inch versions, the Lenovo Smart Display looks like an excellent piece of home decor, so it will fit in your kitchen, living room or bedroom vastly better than an Amazon Echo Show.
Google developed the software that runs the display part of this product so you get full integration including smart home controls and even use Google Assistant Routines to link together activities to start your day or get the house ready for dinner or company.
While not in use with voice commands, the Smart Display acts as a digital picture frame, pulling from Google Photos. Once you activate it with Ok Google, you can see a home screen with important information to you, and you can start using it. Some of the use cases Google and Lenovo showed off includes;
Turning a smart light on.
Finding a bakery and getting directions to it.
Watching the latest news on YouTube.
Search for recipes.
Follow a recipe and look up a step on YouTube.
Watch a Nest cam on the smart display.
Play a Google Trivia game.
There are loads of activities that you can do with the Google Assistant and there are special versions that use the screen.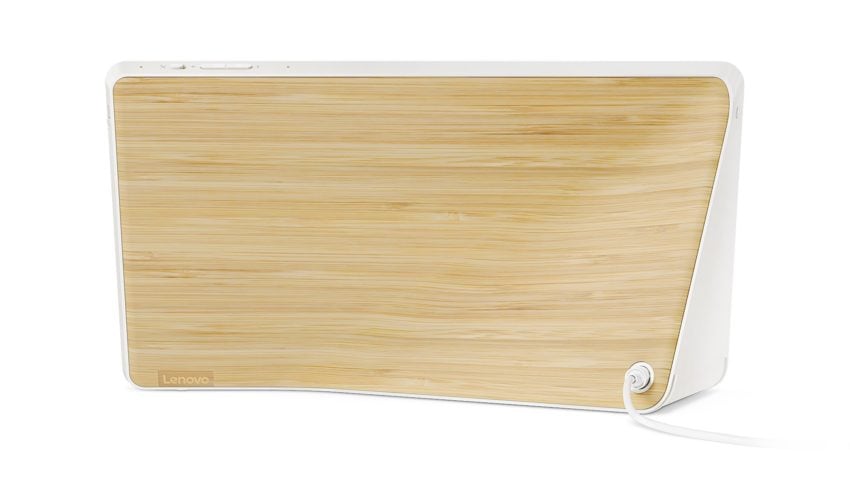 The 8-inch Smart Display with Google Assistant features a 720P display and a soft touch gray back. The 10-inch version includes a 1080P display and comes with a Bamboo back. Both versions include 10W speakers and a mic array that can pick up your voice as good as the existing Google Home. The device works in portrait and landscape mode.









As an Amazon Associate I earn from qualifying purchases.