Lenovo Unveils ThinkPad Tablet 2 with Windows 8
Lenovo has taken the curtain off of its upcoming Windows 8 tablet, the ThinkPad Tablet 2.
Lenovo's ThinkPad Tablet 2 tablet will be the company's first Windows 8 effort and it comes loaded with a number of features aimed not only at working professionals but those that want a powerful, well-equipped tablet device.
The ThinkPad Tablet 2 is going to be an incredible thin tablet, checking in with a design that measures a mere 9.8mm thin. That form factor allowed for Lenovo to keep the device extremely light and it will weigh under 1.5 pounds making it a perfect on-the-go productivity tool.
It's going to feature a 10.1-inch display that will allow for multiple input methods so that owners can take handwritten notes directly on the screen using a stylus. It also includes touch support and support for an optional keyboard and dock solution should customers want to use a physical keyboard for things like email.
Resolution of the ThinkPad Tablet 2's screen will check in at 1366 x 768 and the display will feature LED backlighting with anti-glare technology.
The tablet will come equipped with two cameras, an 8MP rear camera and a 2MP camera for video chat. The device will also come in 4G LTE and 3G models which will allow users access to cellular data while out of the house.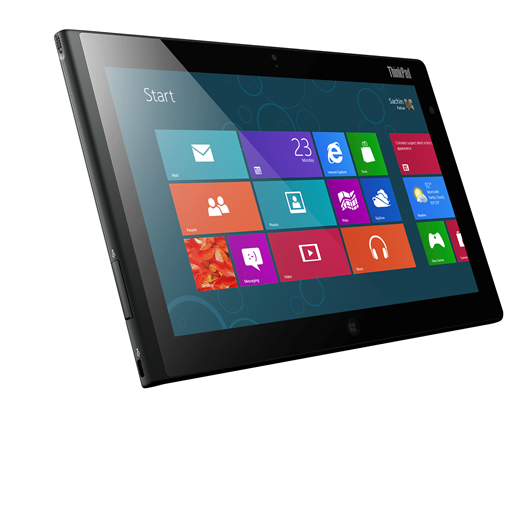 The ThinkPad Tablet 2 sports a full-size USB port and MicroSD slot which owners will be able to use to expand the amount of storage space on the device. It also has support for NFC.
Lenovo has baked in a Intel Atom processor to power the device and, of course, it will be running Windows 8 Pro as its operating system.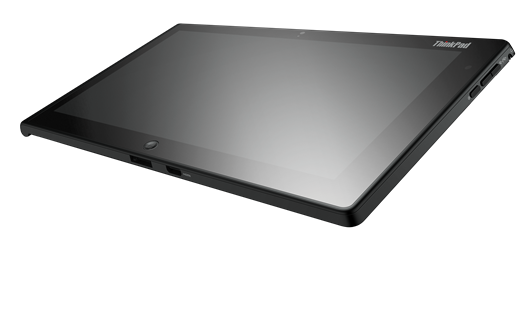 Windows 8, the latest operating system from Microsoft, will ship on October 26th. Lenovo has not yet given a release date or pricing for the ThinkPad 2 but it says that the device will be available when Windows 8 launches so we imagine that October 26th is as good of a day as any for a release date.
Microsoft's new operating system brings the tablet and desktop together with the touch-friendly UI. The desktop won't be gone though as Windows 8 users will still be able to access the desktop for legacy apps, should they need to.
We'll let you know when we hear about an official release date.

As an Amazon Associate I earn from qualifying purchases.