Lenovo's LePad Sequel Will Be Slimmer, Coming in Fall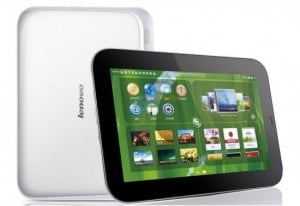 While the Lenovo LePad–which may be known in the U.S. as the Skylight tablet–won't be shipping until June, Lenovo CEO Yang Tuanqing is letting people know that a LePad 2 will be slimmer than the original and will be arriving just a few months after that in the Fall.
LePad is already currently shipping in China with Lenovo's customized UI on top of Android 2.2. The company is saying that U.S. availability will come this summer and the tablet will ship Stateside with Android 3.0 Honeycomb on the 10.1-inch 1,280 X 800 display.
One of the unique things about the LePad/Skylight tablet is the optional U1 docking accessory, which is capable of turning the Android tablet into a full Intel Core i5 portable notebook. Once docked into the U1 Hybrid Dock, you get a full Windows 7 notebook complete with keyboard, trackpad, HDD for storage, RAM, and other notebook components–the tablet's display becomes the notebook's screen. Unfortunately, though, if docked, the Windows environment will be a notebook-only situation meaning you won't get inking, touch, or tablet features once docked.
Via: Netbook News

As an Amazon Associate I earn from qualifying purchases.