Lenovo's LePad Trio Takes on Samsung's Tablets
Samsung's expansive Galaxy Tab lineup will be getting some competition from Lenovo as the latter has announced a trio of tablets that are aimed at consumers with differing tastes and needs for their mobile slates. Lenovo has announced in China a 10.1-, 7-, and 5-inch LePad.
The 10.1-inch LePad, model S2010, is a bit different from the leaked and rumored LePad we've eyed before. There isn't quad-core processing power and no biometric fingerprint scanner, but we do have a dual-core Snapdragon processor clocked at 1.5 GHz alongside 1 GB RAM . The international version will be dubbed the IdeaTab K2, and that version is just waiting for Android Ice Cream Sandwich before Lenovo announces a launch-date, according to Engadget.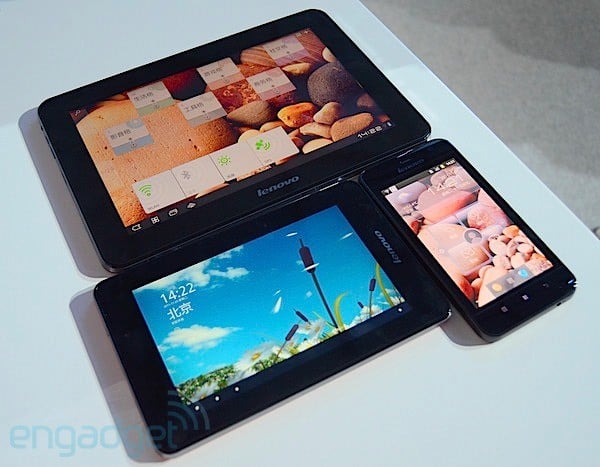 The tech blog site also reported that the 7-inch LePad S 2007 will sport a high resolution 1280 X 800 IPS display. That model will have the same processor and RAM as its larger sibling alongside an 8-megapixel rear-facing camera and a front-facing camera. Dual-mode 3G support will ensure that the tablet will work on multiple Chinese carriers. There will be different battery capacities for users to choose from:
The 360g-heavy, 9.7mm-thick S2007 comes with 3,780mAh that can last up to eight hours on WiFi; whereas the 670g-heavy (almost the same as the original WiFi iPad, uh-oh), 9.9mm-thick S2010 has a generous 7,560mAh that can push it to 11 hours.
And last, a 5-inch LePad S2005 joins the likes of Dell's Streak 5 and the Galaxy Note in the hybrid tablet-phone category. With a 5-inch display, the LePad S2005 unfortunately sports the same WVGA resolution that the Dell Streak was initially released with, rather than the newer higher resolution 1280 X 800 display screen on the 5.3-inch Samsung Galaxy Note. That aside, the LePad S2005 runs Android Gingerbread, dual-core Qualcomm 1.2 GHz processor, 1 GB RAM, 5-megapixel rear camera that's also capable of 1080p HD video recording, front facing camera, micro USB port and micro HDMI port, HSPA+ 3G/4G network connectivity, and slim 9.95 mm body that weighs just 198 grams.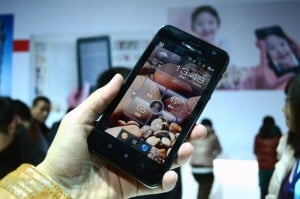 Pricing information was not yet disclosed, and all three models are expected to hit China next month. With 5-, 7,- and 10-inch sizes, Lenovo's LePad product line is growing to almost as expansive as that of Samsung's.