LG Android 6.0 Marshmallow Update Breakdown
Earlier this week Google started rolling out the Android 6.0 Marshmallow update to its Nexus smartphones and tablets, as well as released the final software code. Now that the update is here, we'll be breaking down a few details that owners need to know about the LG Android 6.0 Marshmallow update for many popular phones like the LG G3, LG G4 and more.
In May, Google confirmed an update would be coming soon to replace Android 5.1 Lollipop, dubbed Android M. As we all now know, the update is officially Android 6.0 Marshmallow, and many LG owners can't wait for it to arrive to fix a slew of problems introduced with Lollipop.
Read: How to Install Android 6.0 Marshmallow Right Now
Over the past few months users have been able to test a developer preview of the latest Android 6.0 Marshmallow update, but this week it finally arrived. We've heard from HTC, Motorola, Sony and more regarding updates, but LG has been rather silent. That said, here's what we know so far regarding LG Android 6.0 Marshmallow updates.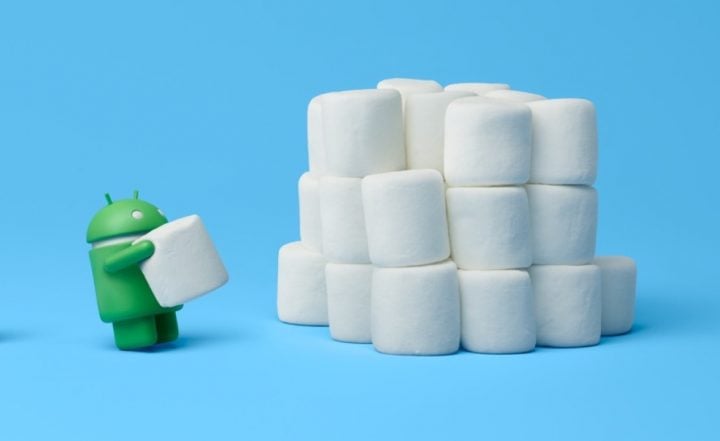 While some manufacturers like Motorola and HTC are very open and transparent when it comes to software updates, LG is just the opposite. And while last year with Android 5.1 Lollipop the company did a better job than previous years, by delivering the update quicker than in the past, it had lots of problems that caused frustration for many owners.
This year with the LG G3 and LG G4 Android 6.0 Marshmallow update the company looks to keep things close to their chest again, not share any details, and eventually release the update when it's ready. We reached out to LG for comment regarding potential updates, but they had "no comment on Marshmallow updates for LG devices at this time."
That said, we already have a pretty good idea of what to expect, proof that progress is already being made, and some signs that are pointing towards the LG G4 and LG G3 being two of the first devices that will be updated to Android 6.0 Marshmallow. For one, Google's new Nexus 5X was made by LG, so they've been working very closely with Google on the latest software, which could give them a leg up on software updates for regular phones, like the LG G3, LG G4, LG G Stylo, and many other budget LG smartphones.
Shown above and found by GforGames, is an image from the official LG Korea's support page showing both of the latest LG flagship smartphones as already having Android 6.0 Marshmallow, or at least the support pages for it. This means the company already has a support page with information in place, ready to go live once the actual updates start rolling out.
Read: Android 6.0 vs Android 5.1 Lollipop: What's New in Marshmallow
Last year the Korean LG G3 was among the first smartphones in the world that wasn't a Nexus device to see an update to Android 5.0 Lollipop, and the company could be preparing to do the same with the LG G4 and Android 6.0 Marshmallow. Although that doesn't necessarily mean US carriers will deliver it with the same quick speed. In the US carriers delay the process by up to 4-6 weeks, so we'll have to wait and see.
Furthermore, last night T-Mobile announced a huge list of nearly 17 devices that will be updated in the near future to Android 6.0 Marshmallow. Two phones at the top of T-Mobile's update list were the LG G3 and the LG G4, not to mention the popular budget-friendly LG G Stylo.
The image above is from T-Mobile's support page, which lists all three of its LG smartphones Android 6.0 Marshmallow update as "stage 1" which is still under manufacturer development. This is one more sign that LG has been working hard to prepare for Marshmallow, and within the next month or two could potentially roll out the software for its flagship LG G4, the older LG G3 from last year, as well as the LG G Stylo, among other budget handsets.
Other phones including the just announced LG V10, the LG G Flex 2, LG Class, and others will all see updates to Android 6.0 Marshmallow as well, but we're not sure when.
During the announcement of the powerful LG V10 the company confirmed it will ship with Android 5.1.1 Lollipop, but receive an update to Android 6.0 Marshmallow "very quickly" which will likely be followed by the LG G3 and LG G4. Those are LG's top priority, and owners can expect it to arrive for them first, then continue down to other less popular smartphones. We've yet to hear anything official from the company regarding a potential LG G2 Android 6.0 update, but with that smartphone being rather old we can't yet confirm if it will ever see the latest release.
These are all the details we have thus far, but as Android 6.0 Marshmallow continues to arrive for Nexus smartphones and tablets over the next few weeks, LG and other manufactures get busy on updates and more, we'll be adding more phones to the list. We don't expect LG to make any formal announcements, but if they do we will be sure to share any and all details. Hopefully the LG G3 and LG G4 Android 6.0 Marshmallow updates arrive before the end of the year.