LG Android 6.0 Marshmallow Update Release Breakdown
In October, Google announced an update which would replace Android 5.1.1 Lollipop, which of course is Android 6.0 Marshmallow. Over the past few months multiple Nexus, Motorola, HTC, and LG devices have received an update to Android 6.0 Marshmallow, and below we'll break down all the details for LG smartphone owners.
LG was one of the first manufacturers to issue an update to Android 6.0 on any device, which was the new LG G4 in Poland. That update quickly arrived for other regions like Korea, the UK, and eventually even the United States last week on Sprint. However, there are still millions of LG G3, LG G4, and even owners with the LG G Stylo and others waiting for Marshmallow.
Read: LG G5 Release: Key Details Emerge
With the LG G5 starting to leak more and more, owners of current LG devices are wondering if the device is worth keeping, when they'll receive the latest software, or if they should switch to the G5 when it's released. Below are a few key details regarding the LG Android 6.0 Marshmallow update rollout.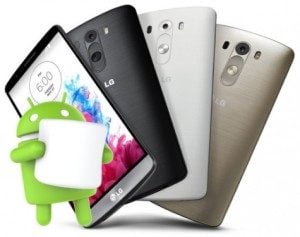 While some manufacturers like Motorola and HTC are very open and transparent when it comes to software updates, LG is just the opposite. And while last year with Android 5.1 Lollipop the company did a better job than previous years, by delivering the update quicker than in the past, it had lots of problems that caused frustration for many owners.
Google's actually already released a newer Android 6.0.1 Marshmallow update, and most owners are still waiting for the original one to arrive. Samsung is further behind than all the others. The HTC One M8, One M9, Moto X, Moto G, and select LG G4 owners have all received some version of Marshmallow, while Samsung has only just started beta testing for select users.
What this means is those with an LG device released over the past two years have some exciting new features to look forward to. Android 6.0 Marshmallow delivers a refined experience, better security, improved performance and battery life, and much much more. We've seen a few devices receive updates already, and here's what users need to know moving forward and into 2016.
LG G4 Android 6.0 Update
On October 6th, the day after Google released Android 6.0 we saw the update appear on the official LG G3 and G4 support pages. This suggested that both would receive the update, and one has, while we're still waiting on the other.
In November LG pushed Android 6.0 Marshmallow to the G4 in Poland, then a few other regions, the UK, and last week it arrived in the United States on Sprint. So far Sprint is the only US carrier that's received Android 6.0 for the LG G4, but others should shortly follow. The company has yet to make any formal announcements, but T-Mobile confirmed it was coming, AT&T has been quick with LG in the past, and more should be coming soon.
For now we don't have a release date for the LG G4 Android 6.0 update on Verizon, AT&T, T-Mobile or others, but it should arrive within the next 2-3 weeks. A few rumors suggested the first week on January, and we'll update once we know more.
LG G3 Android 6.0 Update
As we stated above, the LG G3 will get an update to Android 6.0 Marshmallow. It's approaching the 18-month cycle in which Google demands manufacturers support devices with upgrades, but it still makes the list.
The LG support page mentioned it, and T-Mobile's announcement earlier this year did as well. Specifically stating the G3 and G4 would see updates, and even the budget friendly LG G Stylo, which we'll mention in a moment.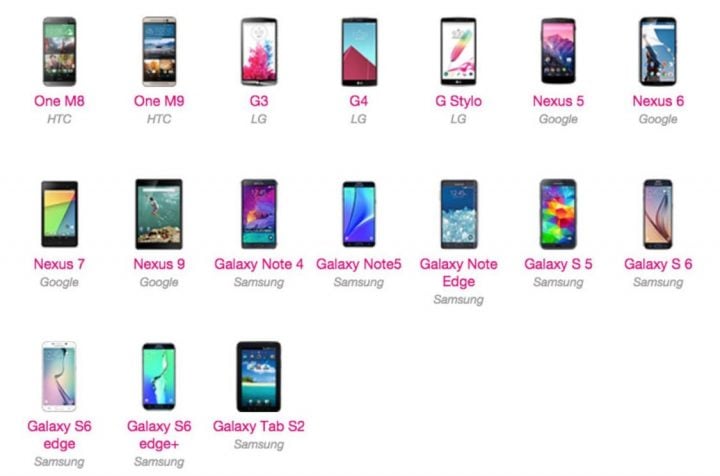 Shown above is the T-Mobile update roadmap. A wide array of devices made the list, but sadly there's no release dates to go with it. Considering T-Mobile was one of the first to make an announcement, and the first US carrier to offer the LG G4, we can expect its G3 and G4 to get Android 6.0 soon. Possibly before all other carriers. Well, aside from Sprint.
The LG G3 Android 6.0 update source-code was recently released by LG, suggesting the software was in the final stages. Now that the company has rolled out Android 6.0 to the G4 in Poland, the UK, US, Korea and other areas, the G3 should be up next. When though, is still anyone's guess, but at least one report suggests it's coming in the next two weeks.
LG G Stylo Android 6.0
The LG G Stylo is a well-rounded big budget smartphone available on T-Mobile and Sprint. It comes with a stylus, a big display, but none of the high-end specs the LG G4 offers. It's a mid-range phone, but it just received Android 6.0 Marshmallow as of last night.
According to the official Sprint support page, the LG G Stylo is joining the LG G4 to Android 6.0 update, and T-Mobile should be up next. This is good news for those with the LG G Stylo on Sprint, a hint at things to come on T-Mobile and possibly Boost Mobile. This could mean the overall LG Android 6.0 update is about to be released for all LG G3, G4, G Stylo and other LG smartphones in the coming weeks. Again, LG has been silent, but with two major releases in the US already, more are likely to surface in the coming days.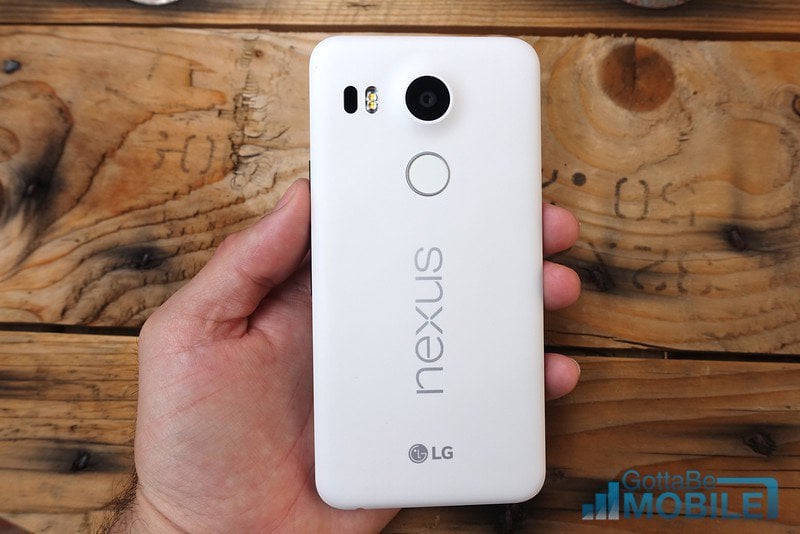 Google's brand new Nexus 5X was made by LG, which could be part of the reason the company is well ahead of many others in terms of the update to Android 6.0 Marshmallow, but we can't be sure. In the end, it looks like most LG smartphone owners could be the first to Android 6.0, ahead of HTC and Samsung phones released by carriers in the United States.
Carriers put updates through a strict testing phase, especially Verizon and AT&T, which delays the updates even further. That being said, as soon as we know more details about any and all LG Android 6.0 updates we'll relay all the details. Stay tuned, as we're hearing a lot of Marshmallow updates will start arriving in early 2016.

As an Amazon Associate I earn from qualifying purchases.