LG Announces Optimus Vu II With IR And Universal Remote Control App
Ahead of the rumored launch of Verizon's Optimus Vu variant known as the LG Intuition 4G on the U.S. carrier's 4G LTE network, manufacturer LG has just announced the Optimus Vu II for the South Korean market. At this time, though the phone has been announced, it's still unclear what the specs for the hardware will be. What we do know, per LG's press release and Engadget's reporting, is that the device will have a consumer-grade infrared port as well as a universal remote control app so that users can use the phone as a touchscreen remote to control their home entertainment and media center.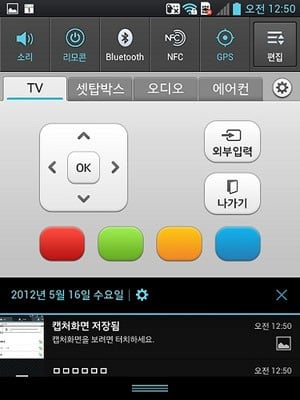 The LG Optimus Vu II will most likely be a successor phablet to LG's 5-inch Optimus Vu, which will come with its own capacitive touch stylus.
Aside from the universal remote control capabilities, it's unclear what new changes are on the second-generation LG phablet. It does look like remote control capabilities are starting to make a comeback. Samsung has released infrared ports on a number of new tablets and the port has also been showing up on Motorola's latest Xoom tablets as well. On a smartphone, we haven't really seen a consumer grade infrared port that's strong enough to control a TV from across the room since Samsung's Windows Mobile smartphone years ago.
It's unclear if the Optimus Vu II will make an appearance outside of South Korea at this time.
LG's competitor Samsung is also expected to debut a second-generation Galaxy Note phablet at IFA as well.

As an Amazon Associate I earn from qualifying purchases.