LG Confirms Three New Optimus Smartphones
LG has already announced one of the phones we knew it was planning for this year's Mobile World Congress in the Optimus Vu and now it appears the company has pulled the trigger once more as it has announced its new L-Series of Optimus phones which includes three different phones called the LG Optimus L3, LG Optimus L5, and the LG Optimus L7.
Unlike the Optimus Vu's massive 5-inch display, the three of these sports screen sizes that are typically found on smartphones. The Optimus L3 will have a 3.2-inch display, the Optimus L5 will boast a 4-inch display, and the Optimus L7 will have a larger 4.3-inch display. The company hasn't confirmed the screen resolutions for any of them which means we'll have to wait until MWC to find out specifics.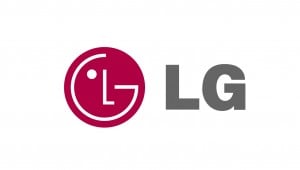 Same goes for just about everything else attached to these phones, well, besides the operating systems that will be coming with them.
The LG Optimus L5 and LG Optimus L7 will both be Android 4.0 Ice Cream Sandwich powered smartphones while the LG Optimus L3 will presumably be running Android 2.3 Gingerbread when it arrives.
Speaking of arrivals, the L3 will arrive in Europe during the month of March while the other two are going to be arriving later on this year. LG offered no specifics but said that it would fill us in on the release dates at a later date.
Same goes for the rest of the specifications.
Now, these may or may not be the only phones that LG announces at this year's Mobile World Congress. Also rumored to be in the pipeline are the LG X3, a quad-core smartphone, and the LG Optimus 3D 2 – a follow up to the company's 3D phone from last year.
(Read: 4 LG Smartphones That Might Launch in February.)
So while companies like HTC and Motorola have promised to release fewer phones in 2012, it appears that LG is forging ahead with a ton of smartphone releases.
We just hope that quantity translates into quality.

As an Amazon Associate I earn from qualifying purchases.