LG G Pad 8.3 Unboxing & Quick Look (Video)
When LG announced the new G Pad 8.3 I was really excited to have another option in the 8-inch category running Android. With a market flooded with cheap 7-inch slates and 10-inch Galaxy Tab 3s the LG G Pad 8.3 was a refreshing change of pace. LG's latest slate has been available for a few months now, so lets take a look.
The LG G Pad 8.3 is a compelling tablet that offers some of the best hardware available to date, a beautiful and big HD display, and runs Android, but sadly only Android 4.2 Jelly Bean which we'll get into below. With a screen on par with a Retina iPad and the new 2013 Nexus 7, a faster quad-core than most tablets, and a micro-SD slot for expanding storage all in a super sleek and well-priced tablet. We'll give you a quick look and share a few thoughts in our hands-on video below.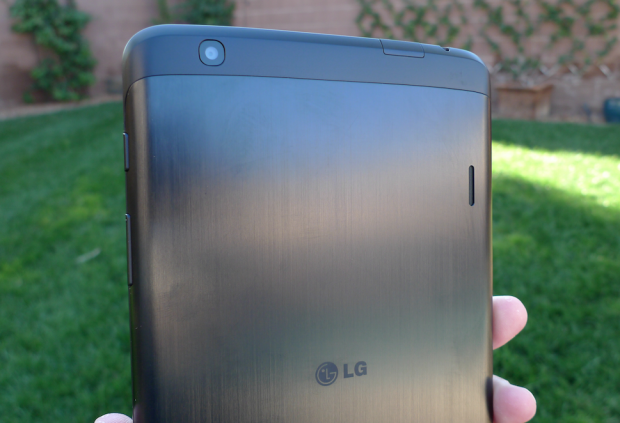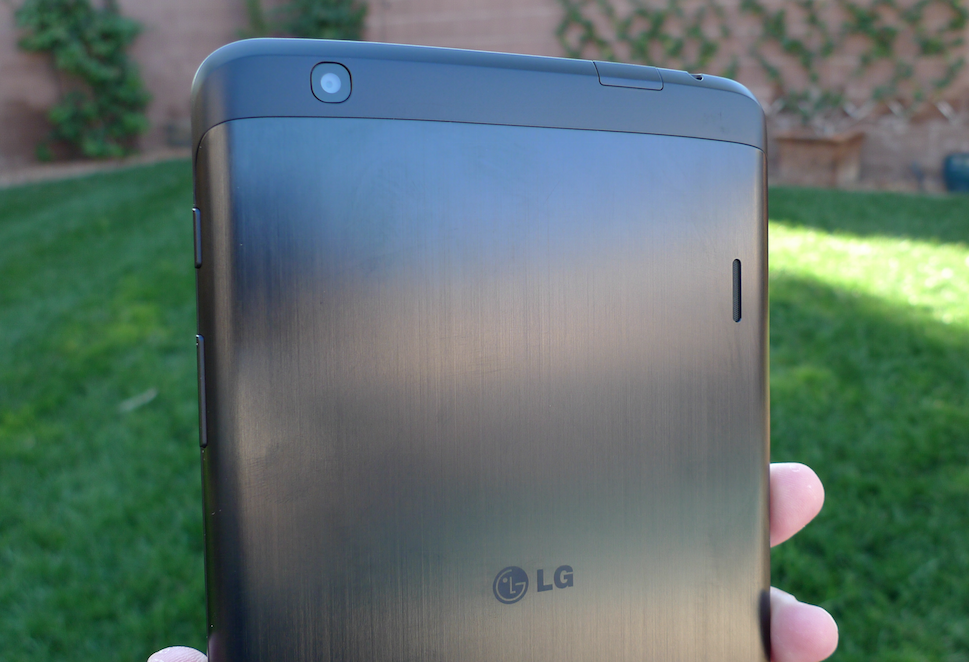 This is the first tablet by LG since the original G-Slate way back in the Android 3.0 Honeycomb days, and we were extremely excited to give it a try. Offering stunningly beautiful hardware, a sleek design, and internals that can rival any tablet available today. However, the operating system is our main area of concern, but before we get into it, here's the specs.
The LG G Pad 8.3 comes with a 1920 x 1080p full HD IPS display, which was beautiful and crisp. At the same time the brightness wasn't that great, and is beat by the retina iPad mini or the new Nexus 7. Under the hood is where the good stuff is though. Rocking a Qualcomm Snapdragon 600 quad-core processor with 2GB of RAM, 16GB of internal storage, a 5 megapixel rear and 1.3 front camera setup, and true dual-stereo speakers on the back. With plastic on the top and bottom with a nice aluminum back it looks and feels great.
So that alone compares to — if not beats the Nexus 7 — but that isn't all it has going for it. LG added a micro-SD slot to expand storage up to 64GB, and even put in a Infrared Blaster to use the tablet as a remote control. Essentially meaning it has everything the Nexus 7 offers and more, being nearly just as portable with thin bezels and a bigger 8.3-inch screen. There's one issue though, and that's the aging Android 4.2 Jelly Bean and LG's interface plastered on top of Android.
We won't dive into all the specifics quite yet, which will be in a full review, but lets just say this capable and amazing hardware is let down by some software. Hopefully I'll be able to fix that with a custom Android ROM, but for now this will have to do. That being said, take a look at our hands-on and first thoughts below.
The LG G Pad 8.3 tablet looks great, and feels great. The slim bezels allow for a bigger screen without taking too much extra space in your hand or bag, and makes it portable without being too small. Many don't like smaller 7-inch slates, and a 10-inch may be too big. This is a perfect middle ground, and has tons going for it.
Daily use has been rather excellent for the week or so I've used the G Pad. It's fast, fluid, and very capable. Even with LG's software adjustments slowing things down. A quick custom home replacement launcher and a few of my favorite apps and I was set. Fire up some Netflix and the true dual stereo speakers blast away and offer some of the better sound quality I've heard from a tablet as of late. A bit sharp, but excellent compared to most.
The speakers sound great but aren't in the best location being on the back, not to mention the back is a crazy fingerprint magnet as mentioned in our video above. Our only major complaint would have to be the software and user interface. Aside from an excellent and extremely useful Quick Remote app, LG simply has too much unnecessary stuff on this slate. Just like Samsung we have way too many colors, sliders in the notification pulldown bar, and features you'll never use. Keep it simple LG.
The LG G Pad 8.3 is available for $349, which makes it pricey compared to the Nexus 7 but a great alternative to Apple's iPad mini. It's currently available from many e-tailers like Newegg at a discount for Cyber Monday, and we'd recommend checking it out if the price is right. At $349 it may be a bit expensive though, so keep that in mind.
There is a lot to like here with the G Pad but plenty of bloatware we'll have to sort through, so stay tuned for a full review coming soon.