LG G3 Android 6.0 Marshmallow Update Release Nears
The popular LG G4 was among the first smartphones on the planet to see an update to Android 6.0 Marshmallow, but those with the LG G3 were left out. However, the release date is almost here, and according to new sources the LG G3 Android 6.0 Marshmallow update will kick off in mid-December.
Back on September 29th Google announced and confirmed Android 6.0 Marshmallow, previously known as Android M, and released it to the public on October 5th. Less than three weeks later LG pushed it out to the LG G4 in Poland, but the rest of the world is still waiting.
Read: LG Android 6.0 Marshmallow Update Breakdown
This week new sources and a confirmation from LG themselves suggests the older LG G3 has also finished the testing phase, and should see the update in the coming weeks as well. In fact, the LG G3 Android 6.0 Marshmallow update is scheduled for December 16-18th. Read on for more details.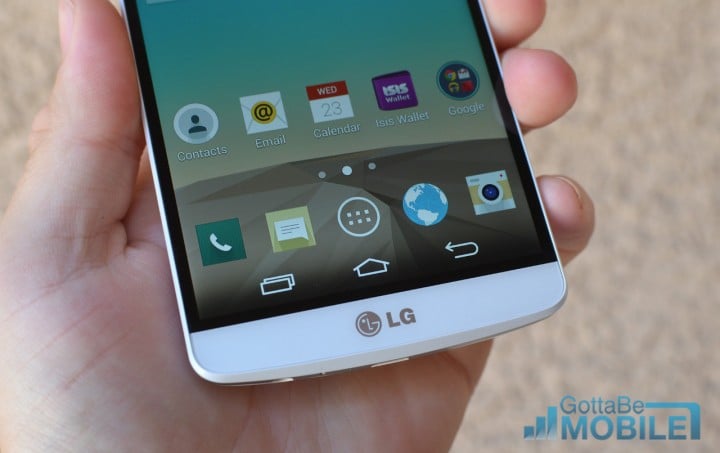 While some manufacturers like Motorola and HTC are very open and transparent when it comes to software updates, LG is the opposite. And while last year with Android 5.1 Lollipop the company did a better job than previous years, by delivering the update quicker than in the past, it had lots of problems that caused frustration for many owners.
This year with the LG G3 and LG G4 Android 6.0 Marshmallow update the company looks to keep things close to their chest again, not share any details, and eventually release the update when it's ready. Then, out of the blue, Android 6.0 arrived for the LG G4 in Poland.
Poland is one of the smaller markets for LG, which is a safe place to test software for its flagship smartphones before releasing them to bigger markets, like the UK or the United States, and that's exactly what they're doing. The LG G4 in Poland already received Android 6.0, while the rest of the world is waiting for it to arrive, and now last years popular LG G3 is up next.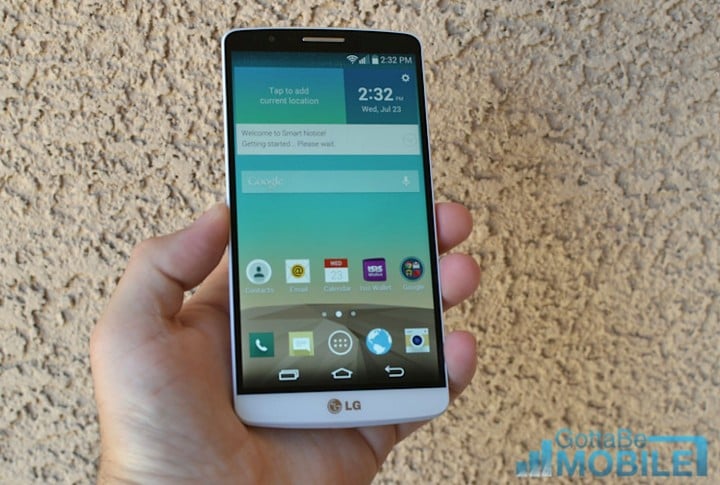 According to Tablety.pl, LG has been working hard and testing the LG G3 Marshmallow update, and is almost ready for a global release. Starting with Poland in mid-December, reportedly on or around the 16-18th, then continuing on to other bigger markets.
For now we don't have any other details or release dates for other markets, but they'll surely follow if all goes as planned with the new software release. In the United States carriers has a strict and rigorous 4-6 week testing period, meaning that even if LG is ready in December, it likely won't arrive for US carriers until late January. That said, testing could already be underway, so we'll have to wait and see.
Read: Android 6.0 vs Android 5.1 Lollipop: What's New in Marshmallow
The update to Android 6.0 Marshmallow will deliver a lot of new features, changes and improvements, but most aren't very visual. Google's improved performance, battery life, security, and more. New features like Google Now on Tap, permission controls, Doze battery life adjustments and more which we've detailed above.
As far as US carriers, we know they'll get the update, but when is still the question. Back in early October T-Mobile announced a huge list of nearly 17 devices that will be updated in the future to Android 6.0 Marshmallow. Two phones at the top of T-Mobile's update list were the LG G3 and the LG G4, not to mention the popular budget-friendly LG G Stylo.
It looks like the latest Android 6.0 Marshmallow update is slowly but surely making its way to more and more LG devices, but most likely it won't be until sometime in 2016 before those in the United States receive the latest and greatest. Stay tuned for more details, and we'll update once we know more.

As an Amazon Associate I earn from qualifying purchases.