LG G4 Android 6.0 Update Hits More U.S. Users
LG has been one of the fastest smartphone manufacturers to push out the update to Android 6.0 Marshmallow, and now it's heading to even more U.S. carriers. Sprint and US Cellular received the new software already, then T-Mobile sent it out. And now this week AT&T is doing the same. Read on for more details.
Google released Android 6.0 Marshmallow back on October 5th, and the LG G4 was the first phone to get it, only three weeks later. Eventually one US carrier got it in December, and now that it's February we can expect the rest to get the same treat.
Read: LG G4 Android 6.0 Update Problems & Fixes
Overall Android 6.0 Marshmallow for the LG G4 is a great update. It brings loads of changes, new features, better battery life and more. That said, lots of Sprint users have experienced problems as detailed above. Hopefully the update for AT&T has most of these resolved.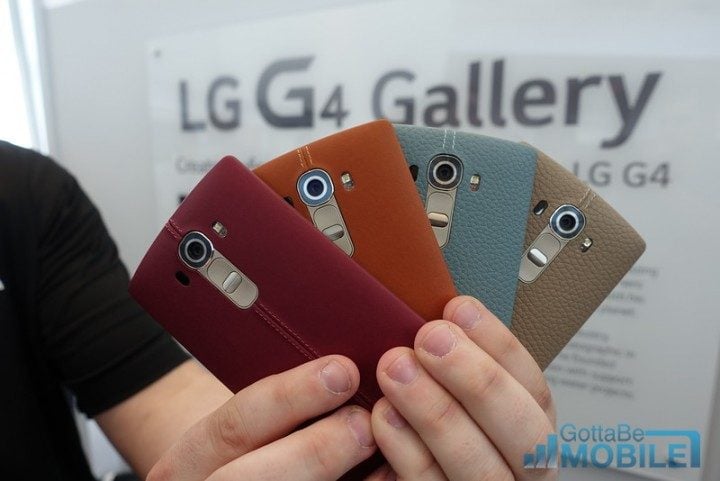 In December in a surprise turn of events the LG G4 on Sprint received Android 6.0 Marshmallow. It was then delayed, and eventually arrived for most before the end of the year and in early January. Then late last month US Cellular received it, and we heard rumors that T-Mobile and AT&T were up next.
Last week, T-Mobile officially confirmed the LG G4 Android 6.0 Marshmallow update was rolling out as an over-the-air (OTA) software upgrade. All owners can expect to see it over the next week, and now the same thing is happening on AT&T as of this morning.
According to T-Mobile the update began on February 5th, and is still rolling out to users. They are slow staggered rollouts that don't hit all devices at once, to make sure there are no major problems or bugs. The Sprint update caused contacts to disappear, device reboots and other things, but LG should have most of that fixed for the T-Mobile and AT&T releases.
Those who'd rather not wait for the over the air update can also do it manually, which many manufacturers don't offer. Either head into settings > about phone > and check for updates manually, or download the LG Bridge PC program and manually install the update. We saw this on T-Mobile, and it's also works for AT&T.
Read: Android 6.0 vs Android 5.1 Lollipop: What's New
Above is a link detailing everything that's new in Android 6.0 Marshmallow, and how it's different from Android 5.1 which all LG G4 owners currently have. Owners can expect improved performance and multi-tasking, better security and lots of new features. The volume and permission controls have been revamped, battery life should be better with a feature called Doze, and long-press the home button to turn on and use Google Now on Tap. A powerful virtual assistant that delivers awesome features.
While Android 6.0 Marshmallow may not look too different at first glance, a lot has changed. We suggest users have at least 50% battery life before accepting the update, and do a reboot or clear the cache after updating for the best results. Other carriers should be delivering the update in the near future, and we'll confirm more details as they become available. We're expecting Verizon to release the same update in the near future.

As an Amazon Associate I earn from qualifying purchases.