LG G4 Problems Fixed in Latest Update
The impressive LG G4 is one of the better smartphones available in 2015, even if it doesn't have a fingerprint scanner or an aluminum design. It features a big and bright 5.5-inch 2k display, genuine leather build materials, tons of customization, and a pretty great camera. However, it has a few problems with touchscreen issues, keyboard problems, and some occasional performance problems which are all getting fixed in an update today.
The LG G4 has been available for more than a few months, and over the summer and beyond more and more reports started to surface about LG G4 problems. Issues ranging from the touchscreen not noticing touches or turning on with the tap to wake, LED notification blinking for no reasons, keyboard glitches and countless others.
Read: LG G4 Review
The biggest issue is with the touchscreen not recognizing taps, which we've seen on our own devices first hand, and in countless forums and over at the T-Mobile support pages. Add in all of Google's latest security patches, improvements to Android 5.1 Lollipop, and other small problems, and the LG G4 needs an update. We have good news for those with Verizon and AT&T LG G4 smartphones, and below are all the details.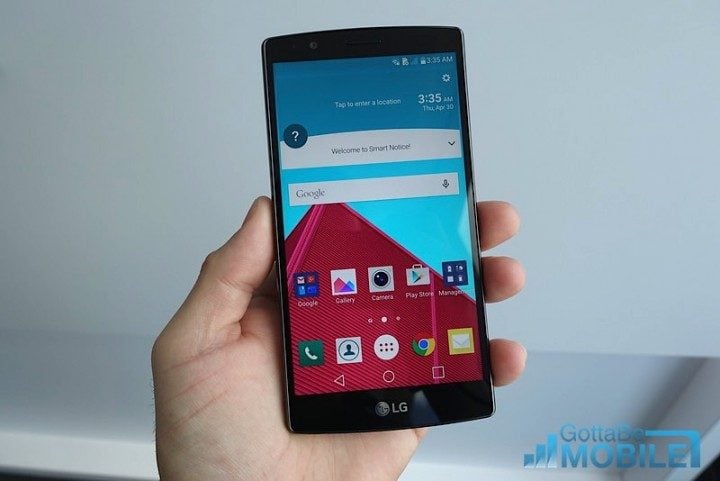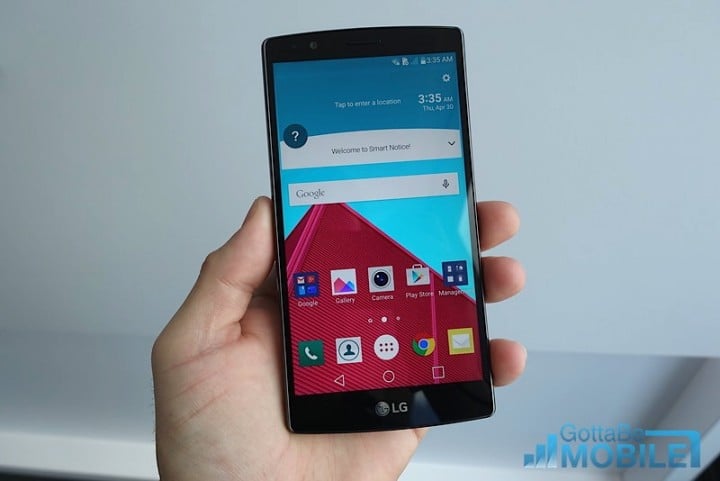 Since being released back in July we've seen multiple small updates arrive for the LG G4, but not have fixed the majority of problems facing owners. That said, today they're finally reportedly all being fixed.
This weekend and starting today, both Verizon and AT&T are issuing a huge software update for the LG G4 full of fixes, improvements, security patches and more that all owners need to be aware of. A huge part of this is the fact that it claims to "fix" the touchscreen issue, which is the biggest problem at the moment.
Read: Nexus 6P vs LG G4: 5 Things to Consider
And while the LG G4 is still an excellent smartphone with plenty to offer, like a removable battery and a micro-SD slot to expand storage, all the problems users have been reporting is ruining an otherwise excellent phone.
According to AT&T (and Verizon) a big update is rolling out starting today that will fix all of that. We have yet to install the update ourselves to confirm the fix, and some users may need an additional reboot after it completes, but the changelog specifically mentions touchscreen issues.
Here's the full details of the LG G4 update according to LG and AT&T, and we're hearing a similar update is rolling out as we speak for those on Verizon Wireless, with more carriers coming soon. Verizon only lists this as a "security update" but it's nearly the same size as AT&T, so most likely the same changes and improvements are included.
Calendar enhancements
Battery improvements
Keyboard enhancements
LG Backup
Camera enhancements
GPS enhancements
Exchange Active Sync enhancements
Touch Improvement
Security enhancements
LG and its partners have made changes to the calendar, improved battery life, fixed the keyboard stutters and glitches, reportedly improved the already excellent camera, and fixed GPS. We've heard dozens of complaints about LG Android 5.1 Lollipop devices that have trouble with GPS not locking on, and this update should also fix, or improve that situation.
However the biggest ones are the touch screen improvements, and the latest security patches (stagefright) directly from Google.
Read: Android 6.0 vs Android 5.1 Lollipop: What's New in Marshmallow
This should fix almost all the problems user have been experiencing, and we'll update once we learn more and get it ourselves. It's also worth noting that recent reports suggest the LG G4 could see Android 6.0 Marshmallow before the end of November, as well as the LG G3, beating most other manufacturers to Google's latest Android release. That should also have further improvements.
Hopefully the same bug-fixing update is coming soon for T-Mobile and Sprint. Stay tuned for more details, and we'll update once we know more.

As an Amazon Associate I earn from qualifying purchases.